YOUR EXPERTS
FOR INSULATION
IN TECHNICS & INDUSTRY
Vacuum insulation panels for
technical and industrial purposes
Vacuum insulation panels for Technics & Industry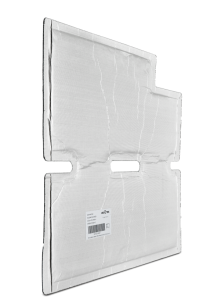 va-Q-shield PRO
Thermal conductivity (λ10 °C): ≤ 0.0035 W/mK
Low insulation thickness increases the usable space
va-Q-vip
rectangular, rigid plates as standard
trapeze, triangles or corner sections as special forms
Thermal conductivity λ (10°C) ≤ 0.0050 W/mK
Size: 100 x 100 mm – 1000 x 600 mm
Thickness: 5 – 50 mm
va-Q-plus
enormous flexibility
Thermal conductivity λ (10°C) < 0.0035 W/mK
Size: 200 x 200 mm – 1000 mm x 1900 mm
va-Q-pro
enormous flexibility
3d panel and recesses of all kinds possible
thermal conductivity λ (10°C) < 3,5 mW/mK
Size: 200 x 200 mm – 1000 mm x 1900 mm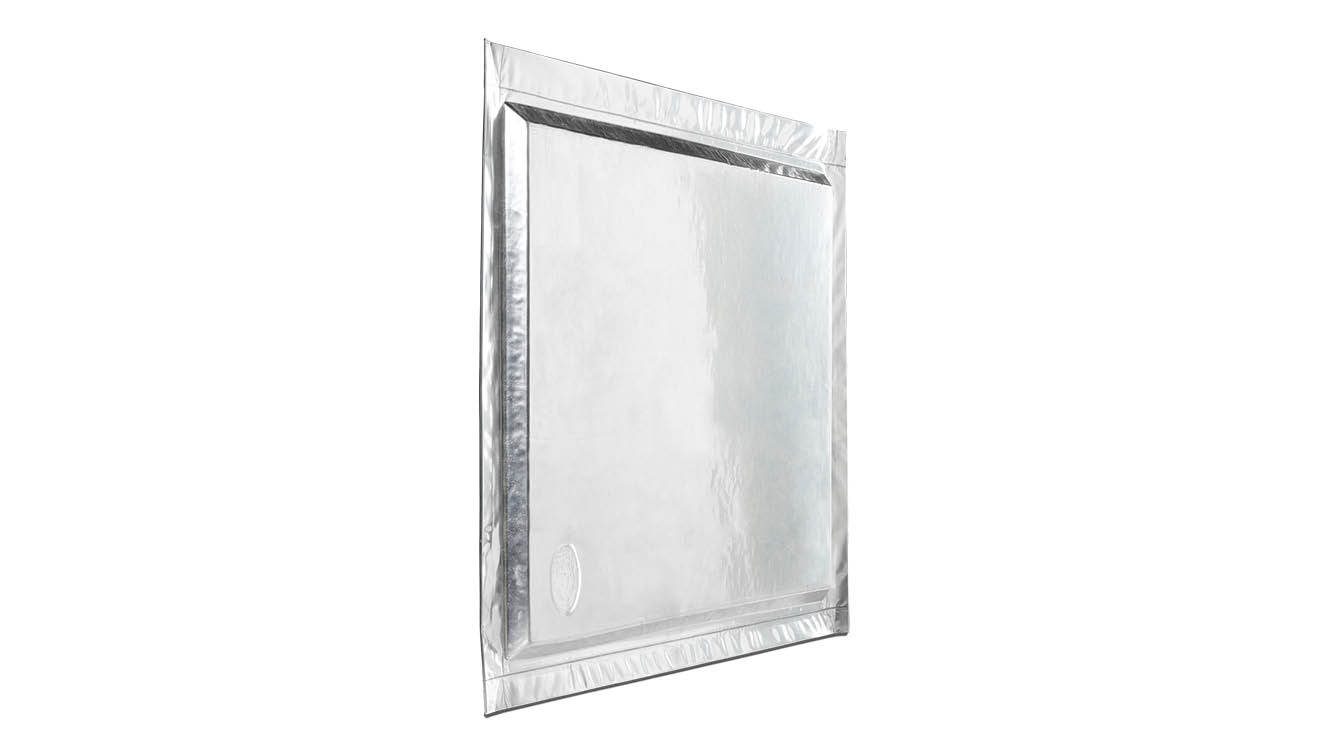 va-Q-steel
Low thermal bridge due to optimal panel design
Thermal conductivity (λ10 ° C): <0,005 W/mK
Dimensions: Maximum 1.000 x 500 mm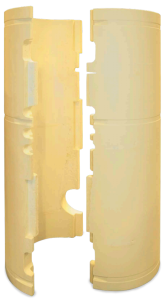 va-Q-shell
customized rigid shell insulation system
for label ratings of A and A+
highest energy eficiency by integrated VIPs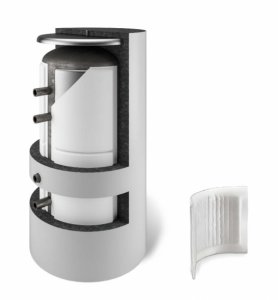 va-Q-case
flexible high-performance insulation
vacuum insulation panel (VIP), covered and protected on both sides
easily installed on hot water tanks
Your expert for insulation in Technics & Industry
va-Q-tec, as a pioneer in the vacuum insulation sector, develops innova­tive insulation solutions for various industrial applications. The products based on vacuum insulation panels (VIPs) offer a high insulation effect, enormously reduced insulation thickness and a modular design for a very wide range of sizes and shapes. They are particularly advantageous if there is only little space available for the insulation and nevertheless, very good thermal insulation is required. All va-Q-tec products are the result of intensive development work. They offer our customers crucial added-value and provide answers to basic societal demands such as energy efficiency. The high product quality, controlled by the globally unique, patented va-Q-check® system, makes possible the reliable usage of this durable, highly efficient vacuum insulation.
The possible applications for our insulation technology are very varied. Vacuum insulation panels make it possible to maintain cold and hot temperatures constant, to save space and to reduce energy consump­tion significantly.
Hot water storage
Our approach is to save energy through highly efficient thermal insulation solutions. By using vacuum insulation panels, we can reduce the energy consumption of hot water tanks by over 50%. With our highly efficient, high-performance thermal insulation solutions for the heating industry, we make it possible for our customers to offer sustainable solutions. The application areas are very varied and our insulation solutions can be applied to small boilers, heat pumps, combination storage tanks, buffer tanks, seasonal tanks and special tanks (PCM, special shapes).
Laboratory devices
Laboratory devices such as simulation cabinets need ideal temperature holding properties in order to deliver valid results. In addition to precision and reliable temperature holding time, an optimal ratio of total and effective volume is also an important factor that determines the efficiency of a device. By installing vacuum insulation panels (VIPs), these properties can be guaranteed in an energy- and cost-efficient way. va-Q-tec's high-performance VIPs, due to their ten times better insulation performance than conventional insulation materials, enable the production of laboratory devices with thinner walls, thus increasing the internal volume of the devices. As a result, they save valuable space inside the laboratory device. At the same time, the effective thermal insulation of VIPs reduces the energy consumption of the equipment.
Piping
We offer a large range of highly efficient thermal insulation solutions for many applications and pipes of almost all types. The basis for these system solutions is formed by the related VIPs with their low thermal conductance figures. These panels are integrated into an overall solution that meets the varying geometric, thermal and technical requirements for the relat­ed type of application.
Industrial installations
Heat shields, enclosures for valves, tanks
Ovens and dryers
Industrial ovens, climatic cabinets, drying ovens
Special applications
The new FARO thermal protection softshell was developed with the ob­jective of stabilising the temperature of the FocusS or FocusM scanner for operation in extreme environmental conditions, i.e. high atmospheric temperatures of up to + 55 °C and strong, direct sunlight.
va-Q-tec's product portfolio at a glance
Here you can take a close look at our products for engineering & industry and familiarize yourself with our fully comprehensive range of thermal transport solutions.
Application examples for vacuum insulation in Technics & Industry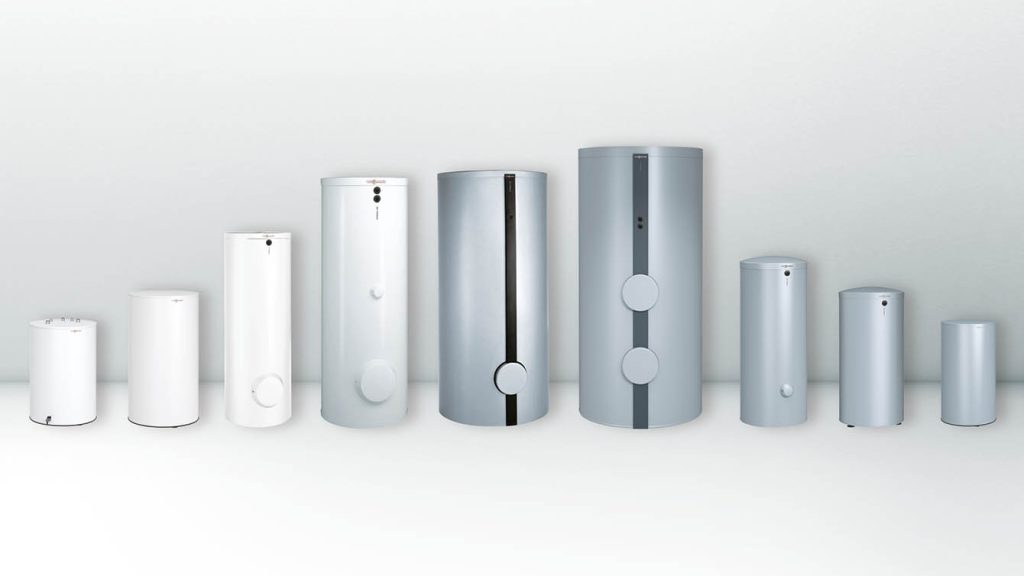 VIESSMANN
Already in 2014, more than a year before the introduction of the first stage of the Ecodesign Directive ErP for heating systems and compo­nents, the successful co-operation between VIESSMANN SAS in Faul­quemont and va-Q-tec AG from Würzburg started. The focus was not only on the usage of highly efficient VIPs, but also on a design that is as effective as possible and on integration into the production process as efficiently as possible.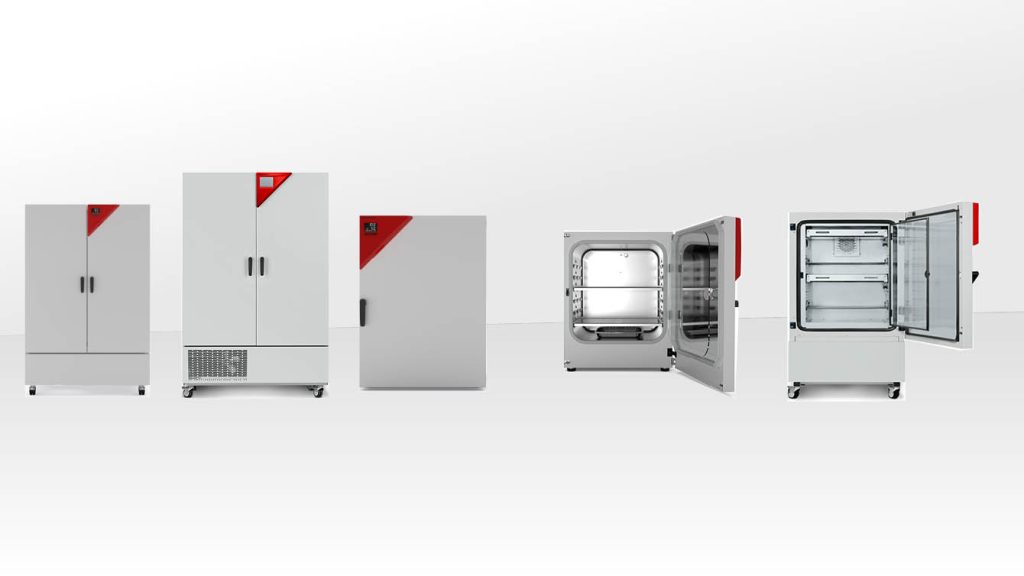 BINDER
BINDER is the leading specialist for simu­lation cabinets for scientific and industrial laboratories and is focussed entirely on simulation cabinets. Several thousand ap­pliances leave the works in Tuttlingen each year. The brand image is characterised by cutting-edge technology, innovations and absolute precision.
GRAM Bioline
Gram BioLine, as part of Gram Commercial, is one of the world's leading suppliers of high-performance refrigerators and freezers in the life sciences sector. The equipment, manufactured at the company's production site in Vojens, Denmark, which is also the headquarters, is mainly used in application areas such as laboratories, medical research centers and industry. For over 30 years, the company has not only been setting the highest standards in quality but has also been focusing on environmental awareness and sustainability. By using new green refrigerants and energy-saving technologies, Gram BioLine is doing important pioneering work in this regard.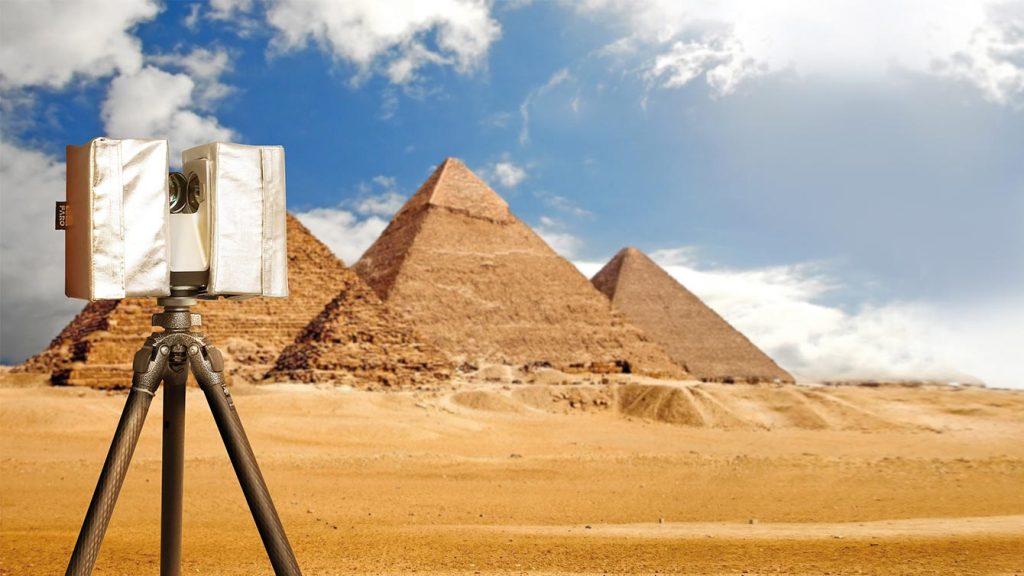 Special projects
The new FARO thermal protection softshell was developed with the aim of stabilizing the temperature of the FocusS or FocusM scanner for operation under extreme ambient temperature conditions, i.e. high atmospheric temperatures of up to + 55 °C and strong direct sunlight.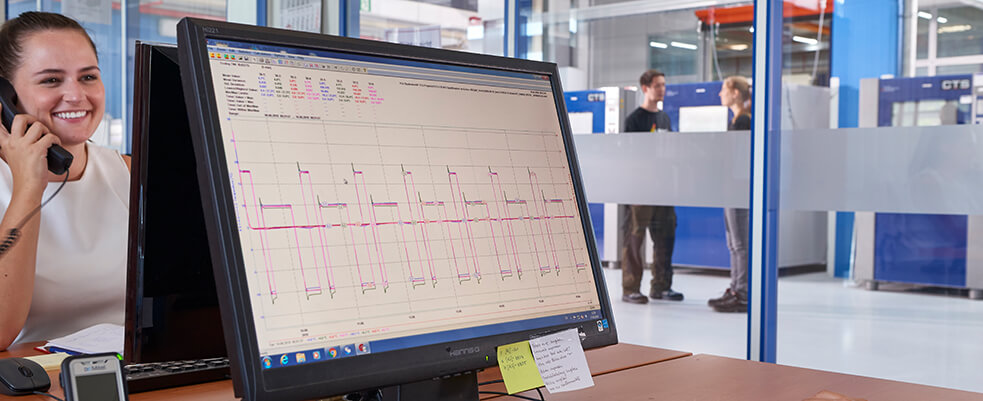 Services of Va-Q-Tec for the field of Technics & Industry
We accompany your project from the initial project inquiry to implementation and monitoring in series production in order to develop and implement the best solution together with you. For this purpose, we have bundled our many years of know-how in our Thermal Engineering Center, which supports our customers in every development phase.
Do you know your packaging's actual performance?
Kelvin Hours combine necessary transportation time with required temperature rates – and simplify a direct comparison between different transport packaging options. Making a decision about transporting temperature-sensitive products easy.
The Kelvin Hours calculator by va-Q-tec offers you:
Increased security in packaging selection
Reduced risk on transport routes

Wir unterstützen Sie gerne!
Unsere Experten aus dem Bereich Technik & Industrie helfen Ihnen gerne bei jeglicher thermischer Herausforderung. Wir assistieren in allen Phasen eines Projektes, von der Erstauskunft bis zur Umsetzung.