YOUR EXPERT
FOR VACUUM INSULATION
IN CONSTRUCTION
Vacuum insulation panels
for building insulation
Vacuum insulation panels for building insulation
va-Q-shield VIP C
Can be used for all applications
Unique fire protection certified with B-s1, d0 according to EN 13501-1
va-Q-vip F
Can be used for all applications
No additional surface protection.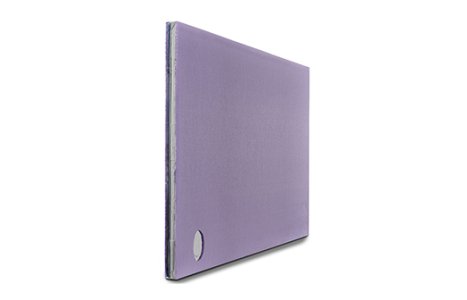 va-Q-vip F XPS
Particularly suitable for construction elements, built-in parts, floor and ceiling applications
Additional surface protection through XPS layer
va-Q-vip F GGM
Particularly suitable for floor applications especially with underfloor heating
Additional surface protection through GGM layer
va-Q-vip Floor
Particularly suitable for balconies, terraces and flat roofs
Available as a coordinated system product
Your expert for building insulation solutions
As a pioneer in the vacuum insulation sector, we develope innovative insulation solutions for new construction and renovation. The vacuum insulation panel (VIP) based products provide a high level of insulation, dramatically reduced insulation thickness and modular construction for various sizes and shapes. They are particularly advantageous in locations which have limited space but still require good thermal insulation. VIPs insulate approximately 5 times better than conventional materials of similar thickness in the construction sector. This allows architects and planners space savings of 80% in the insulation of roofs, floors, parapets, balconies, and sunrooms, as well in further interior and external insulation.
Our premium-quality products are the result of intensive development by our engineers. Quality control of every VIP is ensured through the patented and globally unique va-Q-check® control system. The VIPs also distinguish themselves through their durability. In addition, the VIP insulation offers solutions for basic social challenges like energy conservation and decreased CO2 emissions, since they reduce heating requirements.
Facade
The German Energy Saving Ordinance (EnEV) regulates the permissible energy consumption of buildings. Amongst other factors, specifications for the thermal insulation standard are established by the building envelope, which has great influence on the thermal insulation to be used. Exterior insulation with vacuum insulation panels (VIPs) can be used in a variety of ways, offer a space-saving alternative to insulation with conventional materials and increase the sense of well-being in terms of the indoor temperature.
Facade elements
Parapet elements, also known as facade elements, facade sandwich elements or insulating glass, offer a further application possibility in building insulation with our vacuum insulation panels (VIPs). These elements consist of two cover layers – for example, glass or metal plates and a VIP layer in between. A spacer surrounds the elements at the edge.
Balkony & Terrace
Outdoor areas are becoming more and more important for building residents, as they represent additional living space. In particular, terraces are being used with increased frequency, becoming the center of activity in warmer months. Living areas are often found beneath terraces, and this can represent a significant architectural challenge in the planning of insulation measures. This area must be professionally insulated, but the necessary construction height for the insulation is not available. In addition, the transition from the exterior area to the living space must remain free of barriers and tripping hazards.
Wintergarden
Sunrooms are becoming increasingly popular and are retrofitted or planned into new buildings more frequently. Thanks to modern thermal insulation glass and insulating materials, they can be used without sacrificing comfort and coziness. Even in cold winter gardens, the use of vacuum insulation panels (VIPs) extends their useful life beyond the summer season.
Roof
The insulation of flat roofs with vacuum insulation panels (VIPs) is easy to perform. In the pitched roof area, various design variants are possible when using VIPs to create sensible and efficient insulation solutions.
Floor
VIPs offer enormous advantages in the field of floor applications. They open up a wide range of possibilities for use from private homes to commercial areas, for example in cold storage rooms.
Interior wall
Living space is expensive, especially in inner cities, due to the limited space available. By insulating the interior of residential and office buildings with vacuum insulation panels (VIPs), additional living space can be gained that would be lost if conventional insulation materials were used.
Prefabricated buildings
Especially in the case of prefabricated buildings such as prefabricated houses, modular buildings and container constructions, vacuum insulation panels (VIPs) can be produced in the desired dimensions and easily integrated into existing production processes.
Tiny House
Tiny Houses usually have a living space of 15 m² to 45 m² and are becoming more and more popular as affordable living space in big cities, holiday or weekend homes or as mobile office space. The greatest challenge is the insulation of buildings: due to the limited available space and the additional legal requirements for energy balance (EnEV), many conventional insulation materials are out of the question. Vacuum insulation panels (VIPs) offer the ideal solution for the construction of these special buildings due to their low material thickness with optimal insulation properties.
va-Q-tec's product portfolio at a glance
Here you can get a close-up look at our building insulation products and familiarize yourself with our fully comprehensive range of thermal transport solutions.
Examples of applications for building insulation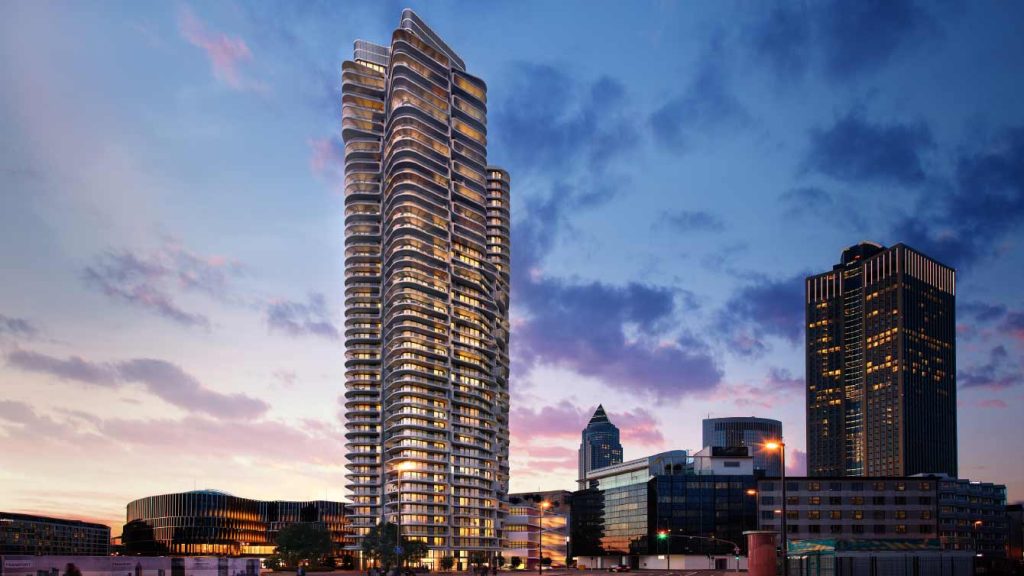 Grand Tower Frankfurt
Living in the city, working around the corner, insulating with vacuum panels: a triad which should be part of the future. After all, population figures in many large cities have been exploding for years. At the same time, space is very limited there, so every square meter of residential and commercial space counts – for each individual as well as for society as a whole.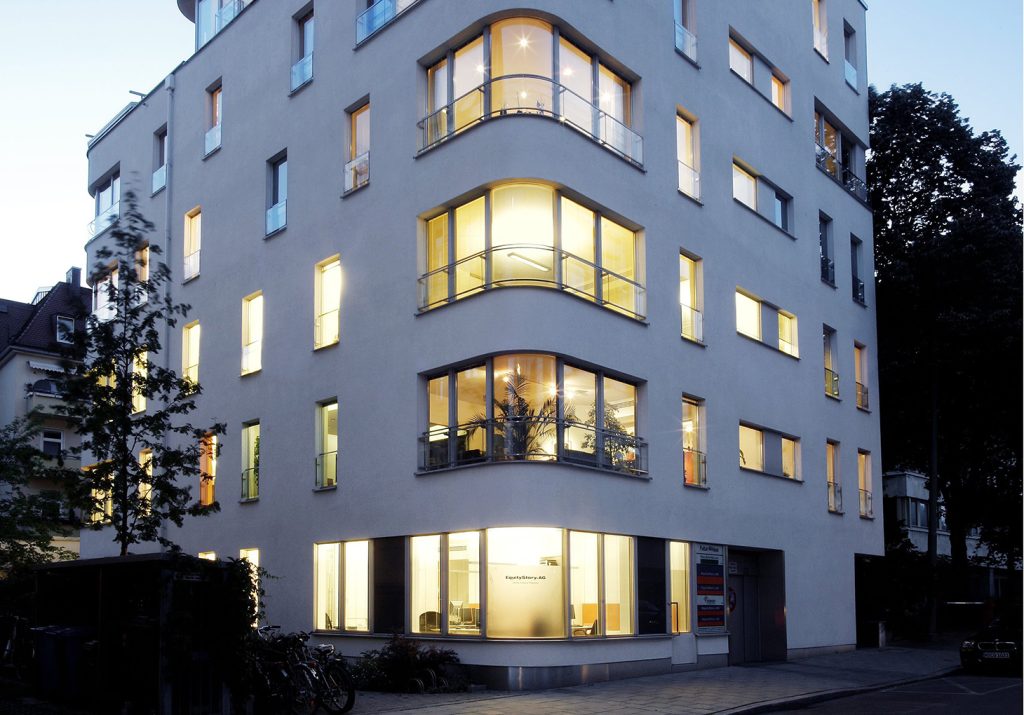 Ultra Low Energy House Munich
In 2004, the FuturHaus ["Future House"] Lehel, in Munich, was developed in conjunction with the World Conference for Renewable Energies Renewables. This forward-looking residential and commercial building has received several awards for its outstanding energy concept, to which our vacuum insulation panels (VIPs) made a significant contribution.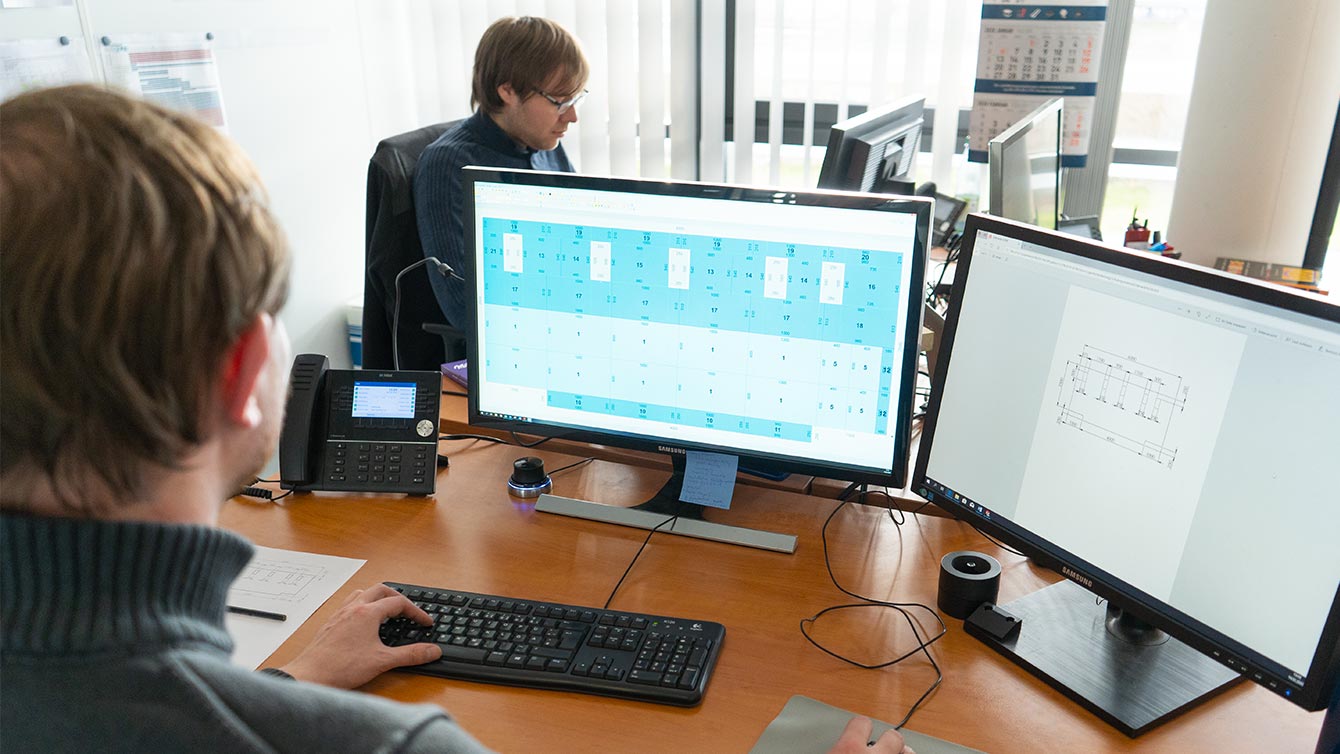 Services from Va-Q-Tec for the construction sector
In addition to high-quality customer service and technically sound advice, we place great emphasis on high product quality. Our strict VIP quality criteria have been developed to meet the high demands of our customers in every respect. To this end, we have various instruments at our disposal that are constantly being further developed. In addition, besides individual advice from our customer service, we offer our customers various tools that contribute to the success of their projects.
U-Wert-Rechner zum Messen des Wärmeverlusts
The heat transfer number "U-value" represents the heat transfer through a material as a function of the temperature gradient between the warm and the cold side.
Use the U-value calculator to measure heat loss with one or different insulation materials.

We help you with your thermal challenge!
Our Construction experts support you in finding the best possible and most cost efficient solution – even in unusual areas of application.