Services for the construction sector
In addition to high-quality customer service and technically sound advice, we attach great importance to high product quality. Our strict VIP quality criteria meet the requirements all of our clients' quality management systems. We have various instruments at our disposal, which are constantly being further developed. In addition, we offer our clients customized advice from our customer service and various tools that contribute to the success of their projects. 
Before delivery to the customer, each VIP is checked for optimal functionality using the patented quality control system va-Q-check®. Thanks to the permanently integrated sensor disc in each VIP, it is also possible to check the optimum internal gas pressure and thus the functionality on site. You can find more information here.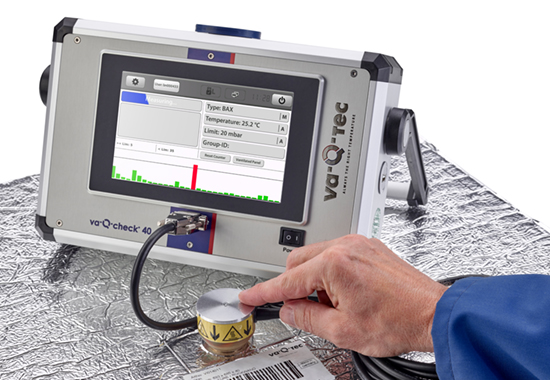 We are specialized in the development and production of high-quality products for thermal insulation and offer our clients sound advice to find the best solution for their individual requirements. Our experts use state-of-the-art software to forecast, analyse and evaluate the thermal performance of all products. In this way, clients receive precise recommendations as to which products are best suited for a specific application.
As a special service, we offer free on-site consultations at the construction site or in companies. You will receive valuable advice on how to install the VIPs. You can find more information about our consulting services here.
To support architects and planners in the use of VIPs, we have developed the special installation software, va-Q-plan. After an order is placed, it creates an individualised installation plan with VIPs for the area to be insulated. In this plan, the individual panels are provided with position numbers so that the installation can be performed quickly and easily. Seven standard formats are preferred in order to keep costs and delivery times as low as possible. In areas that cannot be covered with standard formats, special formats or insulation boards are used. In this way, almost 100% of the area can be covered with VIPs and thus optimum insulation values can be achieved. You can find more information here.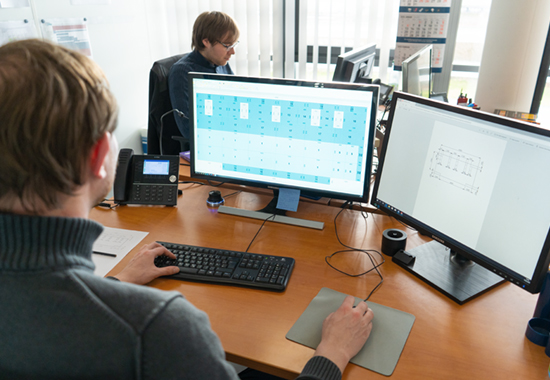 The heat transfer coefficient or U-value is the measure of the heat transfer of a material. Use our U-value calculator to calculate the heat loss with one or several insulation materials and thus find the optimal insulation for your building project. You can find the U-value calculator and further information here.
Warehousing & logistics and special forms
Our modern and efficient warehouse ensures the fast availability of all standard VIPs in various formats and material thicknesses. However, 3D shapes or with recesses, corner sections or holes, cylindrical or round are also possible on request. All special shapes are custom-made and adapted to your individual needs. In addition, laminations made of rubber granulate, XPS, PU and EPS are available for building panels in panel form, which provide additional protection for the VIP and facilitate installation.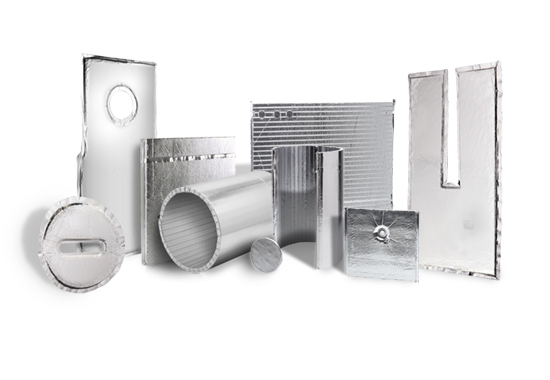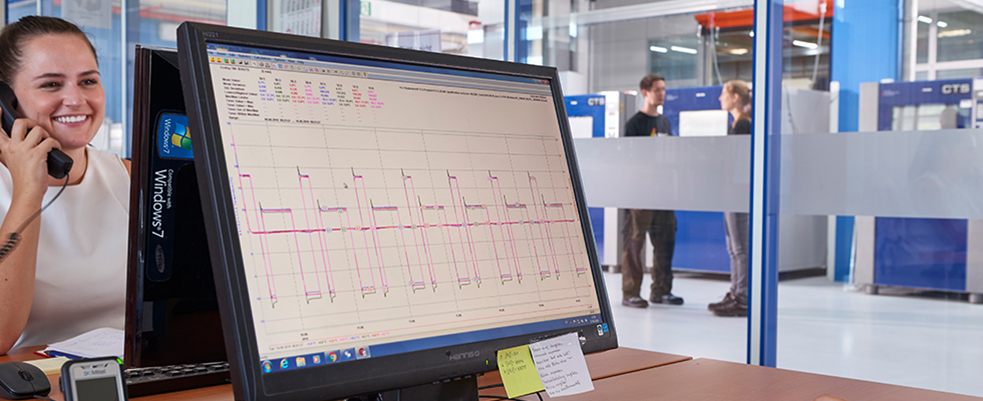 We help you with your thermal challenge!
Our Construction experts support you in finding the best possible and most cost efficient solution – even in unusual areas of application.
Get in contact