Your Experts for Insulation Solutions in Buildings
As a pioneer in the vacuum insulation industry, we develop innovative insulation solutions for new construction and refurbishment. These products, on the basis of vacuum insulation panels (VIPs), offer high insulation effectiveness, greatly reduced insulation thickness and a modular configuration for various sizes and shapes. They are particularly advantageous where there is very little space available for insulation, yet excellent thermal insulation is still required.
All va-Q-tec products are the result of meticulous development work on the part of our engineers. They offer customers added value and provide answers to some of society's basic needs, such as saving energy. The high product quality, monitored by the worldwide unique and patented va-Q-check® control system, enables reliable application of this durable, highly-efficient vacuum insulation.
With the coming into force of Germany's "Energy Saving Ordinance" (EnEV), lawmakers are aiming to save energy in the construction of new buildings and in certain cases also involving building measures on and in existing buildings. This makes energy saving an ideal "source of energy" and a priority in energy policy.
Our energy-efficient and space-saving VIPs enable manufacturers to offer their customers product solutions that achieve high energy efficiency ratings while only taking up very little space.
Prefabricated Houses/Modular Buildings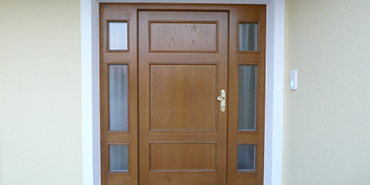 Doors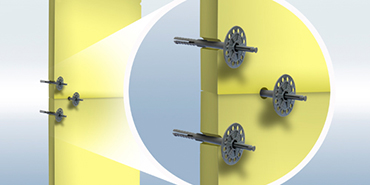 Insulation Systems
Cold Storage Room Construction
Facades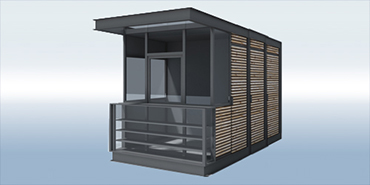 Commercial Containers
How VIPs perform in building insulation
Need to insulate in small confined space? Our VIPs (va-Q-vip B, va-Q-vip F) are the space-saving and innovative insulation solution for the construction industry. Architects and developers who incorporate this modern insulation form achieve better heat insulation in their building projects, make a contribution to the environment and gain usable space. After all, any space saved on insulation thickness is space gained for living areas.
Energy and space-saving heat insulation in the entire building
Although there is a strong demand worldwide for energy-saving measures, a large part of energy consumption and CO2 emissions in Europe are directly related to buildings and, in particular, their heating systems. Conventional insulation materials and systems often reach their physical limits. Insulation measures are often abandoned because there is not enough available space. Modern vacuum insulation panels use the principle of a thermal bottle and convert this into a panel shape, thus providing an optimal physical type of insulation in the smallest of space.
In construction, VIPs insulate approximately five times better than conventional insulation materials of the same thickness. This enables architects and developers to save 80% of space normally needed for installation. Thanks to lower heating requirements, a more favorable CO2 balance is also achieved. Vacuum insulation panels are suitable for multiple application areas in the construction industry – such as roofing, flooring, balustrades, balconies and conservatories, as well as other interior and exterior insulation uses. A further added value of va-Q-tec insulation panels is provided by their modular design: various sizes, shapes and surface laminations (va-Q-vip F-EPS, va-Q-vip F-GGM) offer individual solutions for every customer.
Thermal performance and weight
The evacuation of air from the panels increases the VIP's heat resistance, thus decreasing its the heat transfer coefficient (U value). This value describes the heat flow passing through layers of material, when different temperatures are present at the panel sides.
The following table provides data on heat-resistance, U-value and basis weight for va-Q-vips of different thicknesses (their core material consists of micro-porous silica).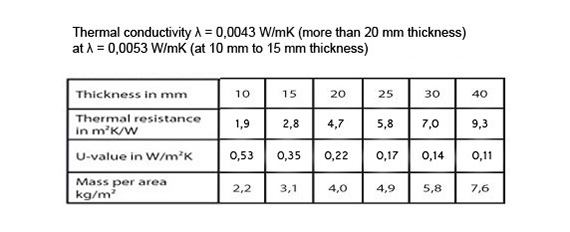 Thermal insulation panels insulate very efficiently and are at the same time very thin. Thus the temperature drops over very short distance when vacuum insulated:
This increases the heat flow (due to thermal bridges) compared with conventional thermal insulation
This requires careful technical planning regarding the minimization of thermal bridges created by fittings, joints, penetrations, etc.
Advantages of VIPs in Construction
Further information on vacuum insulation solutions in the construction sector: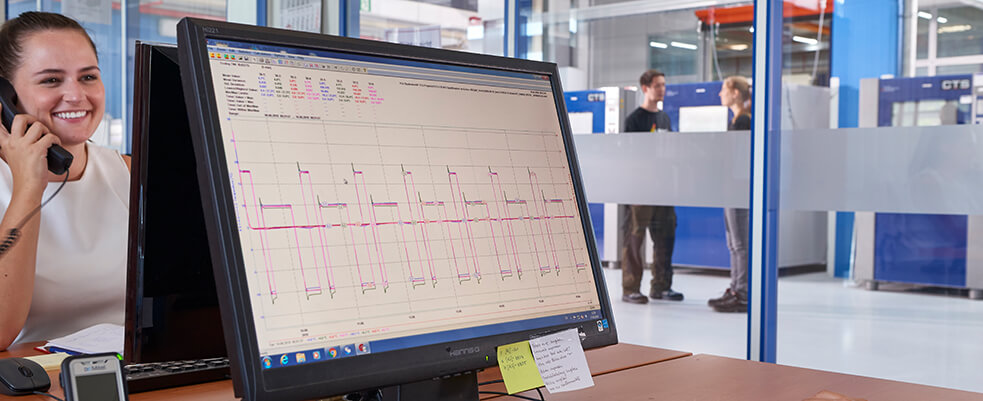 We help you with your thermal challenge!
Our Construction experts support you in finding the best possible and most cost efficient solution – even in unusual areas of application.
Get help