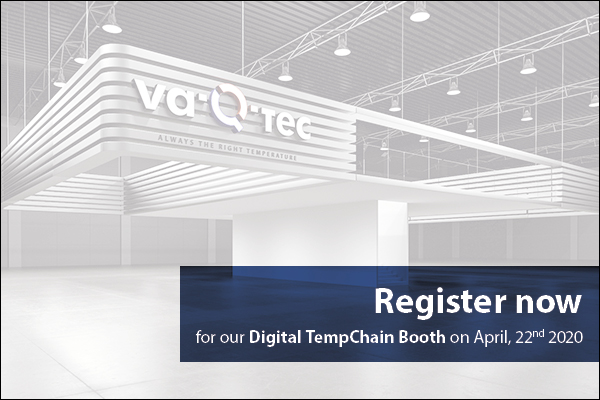 va-Q-tec will host the first "Digital TempChain Booth" on April 22nd, 2020. The use of this innovative technology not only enables direct exchange with TempChain experts, but also provides useful information on safe, cost-efficient and environmentally friendly TempChain logistics products and solutions. In addition, two exciting live sessions will be held to give insights into the future of TempChain Services:
2:00 – 2:45pm CET: Track & Control Software and BlockChain Technology enable the management of global TempChains
2:50 – 3:35pm CET: va-Q-nection – 100% TempChain visibility through a fully integrated Smart Packaging and Track & Control Software feature
In addition, individual appointments can be arranged between 3:00 and 5:30pm CET.
Register now at https://va-q-tec.com/en/digital-tempchain-booth-2020/ to get full access and all updates.