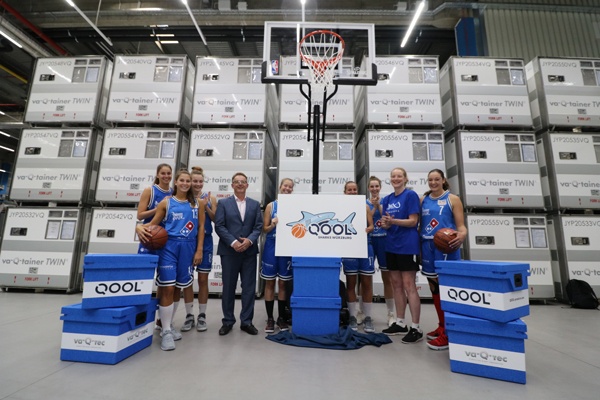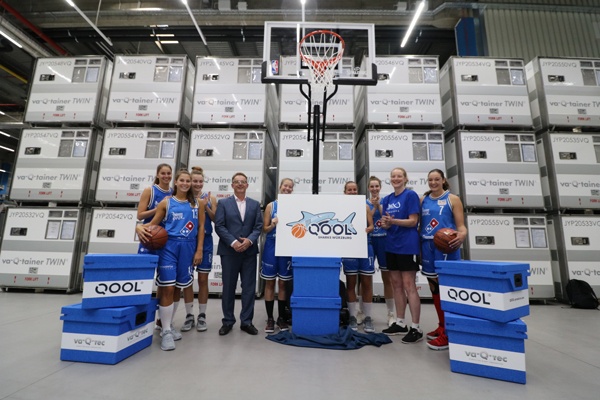 va-Q-tec becomes the new name sponsor for the 1. women basketball team in Würzburg and gives players an opportunity to get work experience.
The company supports already for many years athletes and cultural events in the region. As a part of this commitment the young and talented women team will play as of now with the name "QOOL Sharks Würzburg", va-Q-tec's consumer brand, in the 2. Bundesliga South.
The collaboration between va-Q-tec and the QOOL Sharks Würzburg goes beyond just being a normal sponsor agreement. Previously and this year va-Q-tec provides both German and especially international players with the opportunity to get work experience in a public listed, globally active company. In the beginning of September three of the "Sharks" started working for the company in different departments. va-Q-tec provides them with a flexible job that can accommodate their elite sport activities.
About the sponsorship agreement, Dr. Joachim Kuhn CEO of va-Q-tec states: "At va-Q-tec we are very proud that va-Q-tec and now QOOL will continue to be associated with the local sports here in Würzburg. We believe it is important to share our local and international success with the region. It is a win/win situation when we can hire athletes with the right mindset and work ethic, and provide them with the flexibility they need to play their sport at a high level."