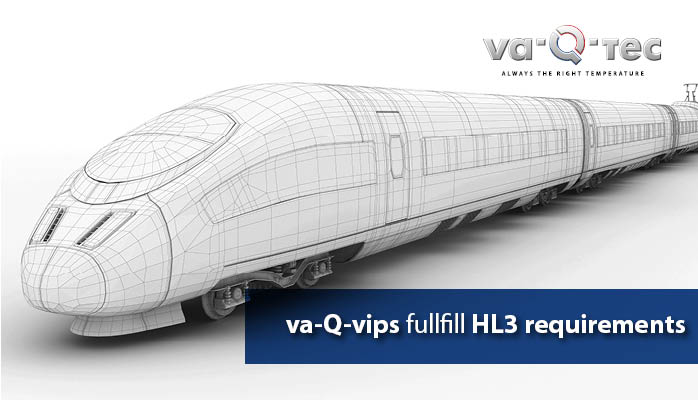 Within the scope of the Swiss research project "Energieeffizienz von HLK im öffentlichen Verkehr" va-Q-tec's vacuum insulation panels (VIPs) were thoroughly recommended regarding their suitability for installation in trains. The aim of the research project was to reduce heat or cold losses through the vehicle envelope by 20 – 25%. In addition to space and weight requirements, rail vehicles have special demands regarding mechanical stability and fire protection.
VIPs insulate up to ten times better than conventional materials with the same insulation thickness. The project confirmed as well, that VIPs had the lowest thermal conductivity of all tested materials. Furthermore, they passed all material tests without damage, such as the vibration test based on the IEC 61373:2010 standard, which simulates the vibrations during rail travel. The panels survived this endurance test intact and the vacuum inside remained at 100%. Lastly, VIPs also meet the highest fire protection requirements called HL3.
The installation of va-Q-tec's VIPs exceeded the expectations originally formulated in the project goal to save heating energy by 7.5% to 10.7%.