The "Bakery Peter Schmitt", a regional, medium-sized family business from Reiterswiesen in Lower Franconia, is now using the new and innovative va-Q-tray. The managing director, Johannes Schmitt, previously looked for a long time to find a solution for maintaining constant cooling when transporting frozen baked goods. Although the entire baking industry is struggling with this problem, there is no solution that meets all requirements.
We spoke with Managing Director Johannes Schmitt about the requirements for the cold chain in bakeries and his expectations to the va-Q-tec product.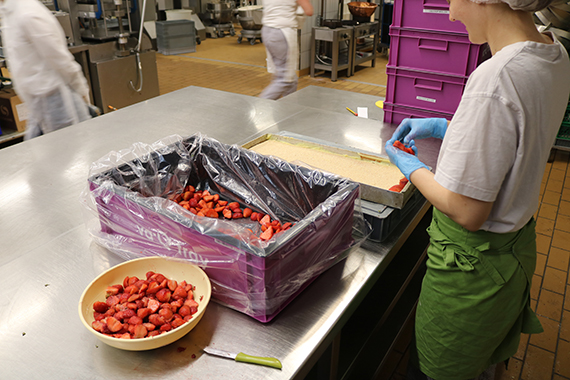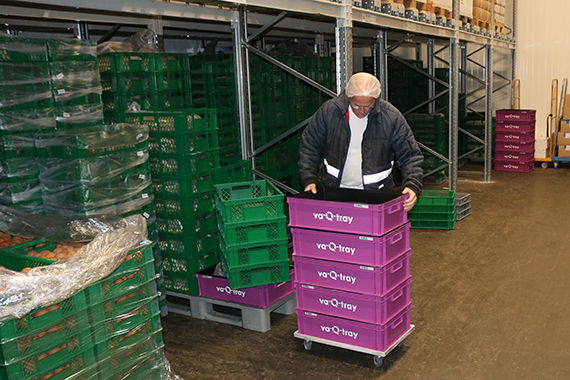 And how does the va-Q-tray work in practice?
Currently we have 400 boxes in use and the first results are good. The temperature holding period meets our expectations. The smooth surface also makes the va-Q-tray easy to clean. If the boxes continue to live up to the expectations, I am sure other bakeries will use the solution as well. After all, most bakeries have the same problem and the va-Q-tray has been the only good option so far.
Do you see any further uses for the va-Q-tray?
During operation, another application has emerged. We work with a regional strawberry supplier. So far, he has delivered his goods in small, individually packed 500g bowls. Since sustainability and environmentally consciousness are important to us, we want to avoid this garbage. That is why we now get the strawberries in the va-Q-tray – which also has a major logistics advantage for the supplier. He can deliver the strawberries in the va-Q-tray as a part of his normal route and does not have to drive them an extra 40km in a refrigerated vehicle to us.
Mr Schmitt, thank you for the interview!
Mr. Schmitt, please begin by explaining what you are using the va-Q-tray for?
As a branch operation, we must in addition to the chilled goods, also deliver frozen food to our 44 stores, who then freshly bakes it in the stores. For transport, there are specific legal requirements that we can fulfil with the va-Q-tray. This is particularly important to us in remote branches, because the products here should not thaw on the drive.
Why did you decide to use the va-Q-tray?
We have tested various options, even the purchase of our own refrigerated vehicle. In the end, however, the va-Q-tray convinced us during the first in-house tests. The goods remain frozen in the core for the maximum delivery time of three and a half hours and the va-Q-tray is compatible with our other cases. In addition, we are a regional company and always look forward to working with regional partners.