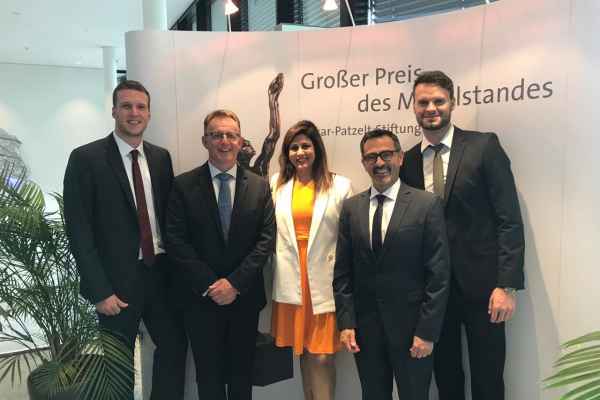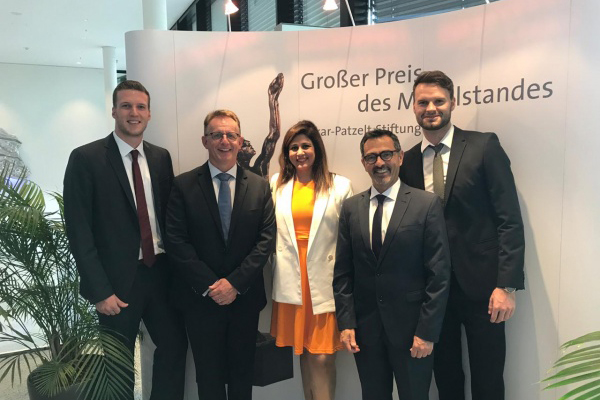 The company has been honored with the price for an outstanding performance as a company and for its commitment to the region.
On average, va-Q-tec has grown by more than 30% per year over the past 10 years and is listed in the Prime Standard on the Frankfurt Stock Exchange since 2016.
4.917 German companies participated in the competition. va-Q-tec got the status "finalist" already 2015. Now, the company is among the five winners in Bavaria. Dr. Joachim Kuhn, founder and CEO of va-Q-tec AG, states: "Winning the "Großer Preis des Mittelstandes" or "Oscar for medium size Enterprises" is a special honor and a great recognition of va-Q-tec's growth story."
Behind the "Großer Preis des Mittelstandes" is the Oskar-Patzelt-Foundation, which has been awarding the prize to small and medium-sized enterprises in Germany since 1994. An independent jury evaluates the overall development of the companies, creation or securing of jobs, modernization and innovation, the commitment to the region as well as customer service and marketing. The aim of the competition is to promote respect for corporate responsibility, to give committed entrepreneurs a stage and to promote networking especially among SMEs.