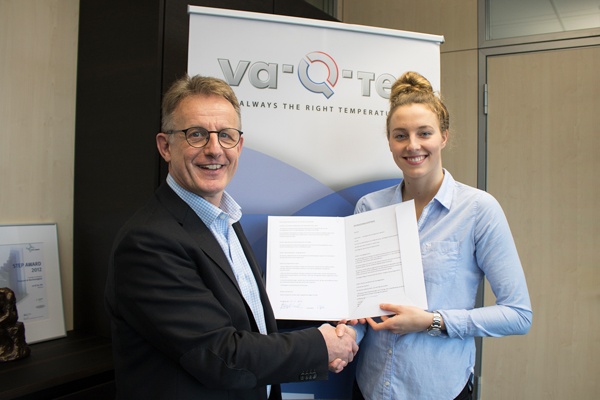 Long-distance swimmer Leonie Beck is added to the va-Q-athlete program
As a worldwide leading technology company for thermal insulation and cold chain logistics va-Q-tec supports internationally successful athletes from the region. The youngest member of the va-Q-athlete program is the Würzburg long distance swimmer Leonie Beck. The 20-year-old was already several times European Champion, German Champion and participated in Olympic Games as well as World Championships.
"Leonie Beck as athlete and va-Q-tec as company stand for performance, endurance and international success. We are therefore very much looking forward to the joint, promising partnership", said CEO Dr. Joachim Kuhn.