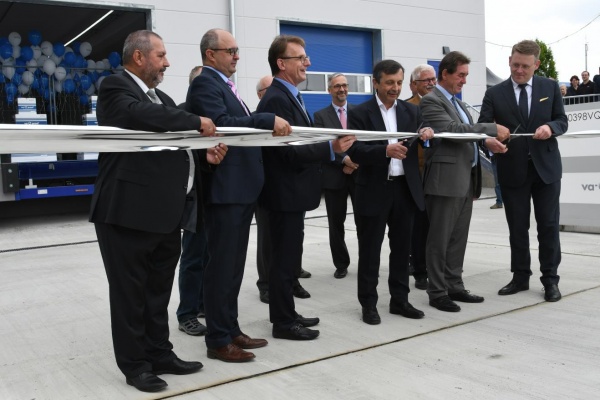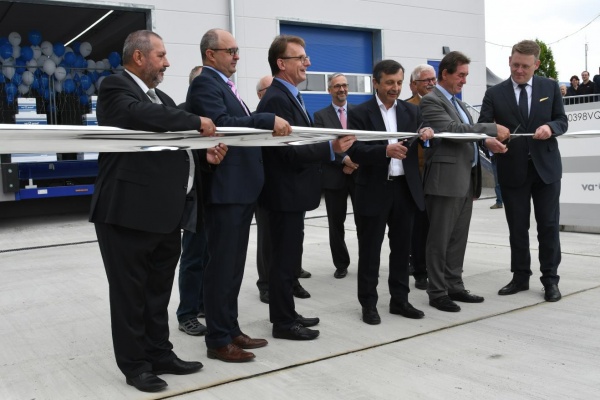 Plant 2 at the Kölleda location opened.
va-Q-tec AG (ISIN DE0006636681 / WKN 663668), a technologically leading provider of highly efficient products and solutions in the field of thermal isolation and cold chain logistics, is expanding its Kölleda location in Thuringia. After a little more than ten months of construction, the newly erected plant 2 had its grand opening today, with 300 guests attended.
Dr. Joachim Kuhn, founder and CEO of va-Q-tec AG, explains: "The expansion of production capacity is a central component of our growth strategy and an important step to meeting the rising demands of international customers. Kölleda has provided us with a very solid infrastructure and, thanks to the support of the state of Thuringia, we have the optimal conditions for a long-term investment."
At its Kölleda location, va-Q-tec is manufacturing vacuum isolation panels ("C=VIPs"), thermal energy storage components (phase change materials – "PCMs") and passive thermal packaging systems.  These highly efficient high-performance products and solutions are primarily used in pharmalogistics, cooling units and in the construction industry for thermal isolation or cold chain logistics. The VIPs manufactured by va-Q-tec have already resulted in 35 MW of household electricity worth 44 mil. €. This approximately corresponds to the power generated by 62 large wind turbines or 500 football fields of photovoltaics and the plant in Kölleda is truly an "energy-conserving powerhouse".
Plant 1 in Kölleda was already put into operation in 2009 and has since been expanded several times. Plant 2 has now been erected on an adjoining area of 5.700 m2. The new construction has resulted in the extension of the production area by 3.000 m2 and the creation of additional space for storage, laboratories and offices. 142 employees are currently working at the Kölleda location. Thomas Schwab, Head of Operations & Production at va-Q-tec, says: "In a few weeks, almost exactly one year after construction was started, the expansion will be complete. As a result of the measures taken, we will be tripling production capacity at this location. We're also already thinking about further stages for expansion. We still have an additional 27.000 m2 of space at our disposal for just that."