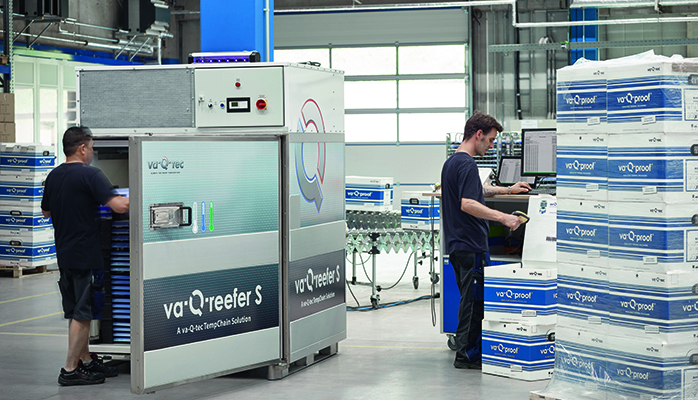 va-Q-tec is a reliable partner for the life-saving pharmaceutical supply chain – even in times of corona crisis.
The company has set up a cross-functional Task Force which continuously reviews the everchanging situation and is prepared to make quick decisions and take actions to ensure the company's global operations and services.
Top priority is given to the health and safety of va-Q-tec's employees as well as keeping up the proven premium service and availability of VIPs, PCMs, small boxes and va-Q-tainers. The company is committed to the best possible support to serve its clients demanding requirements. This is enabled by va-Q-tec's fully integrated value chain and unique inhouse production of its products' core components (VIPs and PCMs).
In order to keep customers and partners informed of the latest developments, a website has been launched and is continuously updated: https://va-q-tec.com/en/news-coronavirus-operational-update/