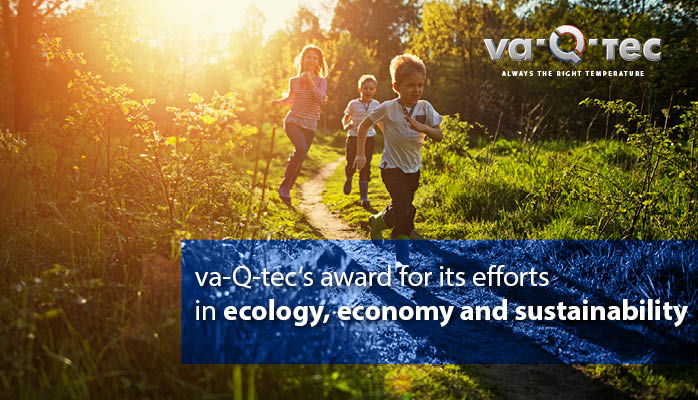 va-Q-tec's company policy follows an integrated approach of quality, environmental and energy policy. For its continuous improvement of these structures and the subsequent auditing of quality management, energy management and environmental management, the company has now been awarded for its efforts by the German Institute for Sustainability & Economy.
It passed the comprehensive sustainability audit in the fields of ecology, economy and social competence of product, service and consulting quality, economic future orientation, corporate management as well as ecological and social responsibility.
But with this further certification according to the procedural regulation D-20/400851 va-Q-tec's efforts of environmental awareness and sustainability are not finished. The expansion of its energy efficient, multi-use product portfolio is intended to further support the worldwide efforts to save resources.