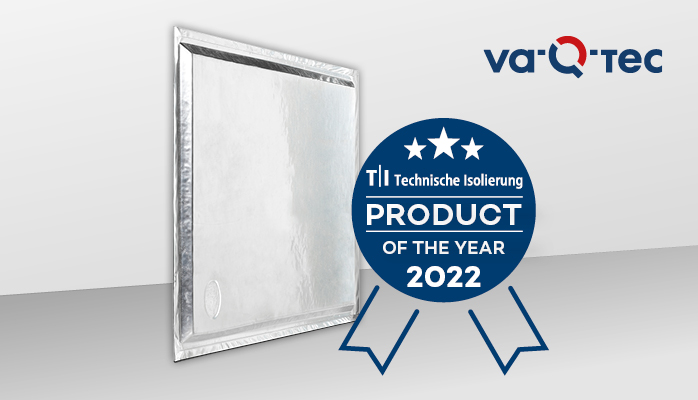 The innovative vacuum insulation panel va-Q-steel, which was developed in particular for use at extremely high or extremely low temperatures, has been awarded "Product of the Year 2022" by the magazine Technische Isolierung.
The award is presented by an independent jury of experts as well as an online vote and recognizes particularly innovative products in the insulation industry. The focus is on increasing the energy efficiency of a wide variety of systems through forward-looking insulation solutions.
The innovative vacuum insulation panel (VIP) va-Q-steel is a highly efficient insulation material that provides up to 10 times better insulation performance than conventional materials at extreme temperatures. This means that the energy efficiency of e.g. industrial furnaces, energy storage systems, energy-intensive industrial processes, heating burners, laboratory equipment and construction applications can be decisively increased. va-Q-steel is therefore especially suitable for applications from approx. -196 °C up to +400 °C, reducing energy losses to a minimum with a thermal conductivity of λ 10: 0.005 W/(m∙K). At e.g. +350 °C on one side, this value is even extremely low at λ 200: 0.008 W/(m∙K).