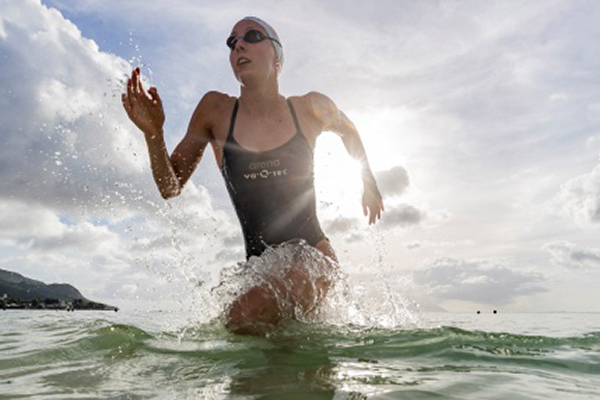 va-Q-tec employee and long distance-swimmer Leonie Beck has successfully competed in the open water world championship in South Korea. In the 5 km race she finished 3rd.  
This ranking results in automatic qualifications for the 2020 Summer Olympic Games in Tokyo.
The entire va-Q-tec team congratulates her on this outstanding performance and wishes her all the best for the upcoming Olympic Games in Tokyo.