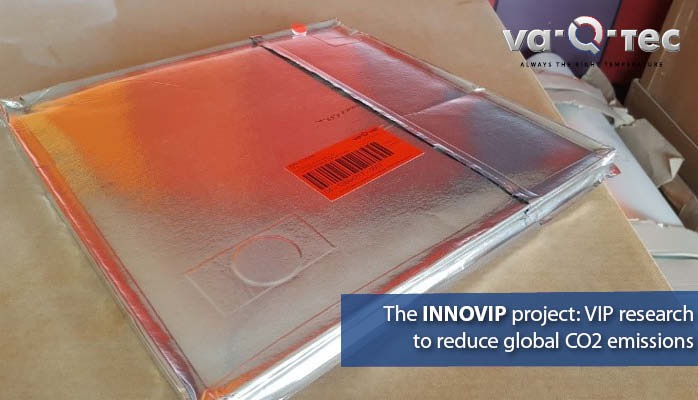 The kickoff started on October 1, 2016: The EU project INNOVIP was intended to develop fundamental improvements in conventional building insulation. For many years now, it has been becoming increasingly clear that the air conditioning of buildings – i.e. heating and air conditioning systems – accounts for a large proportion of global CO2 emissions, at around one third. According to the EU Commission's roadmap, European private and office buildings should therefore reduce their CO2 footprint by 80% until 2050. Building insulation plays a central role in this project. 
va-Q-tec's production technology for innovative Vacuum Insulation Panels (VIPs) has proven to be extremely promising: The VIPs of the German manufacturer insulate up to 10 times better than conventional materials and therefore not only provide an extremely good insulation but also a space-saving solution. The EU project INNOVIP ("Innovative multi-functional Vacuum-Insulation-Panels (VIPs) for use in the building sector") aims to further optimize production processes so that the insulating material of the future can make a considerable contribution to energy efficiency in the building sector.
Due to its technological leadership in this field va-Q-tec was the optimal project partner. The production technology was further optimized and the already highly efficient powder technology was further developed in such a way that a completely new generation of VIPs was created. The feasibility was confirmed by first test surfaces. Further research focused on novel high barrier films and a new sealing technology. Together, new recycling concepts and functional coatings were developed, which have i.e. fire-retardant or antibacterial effects. The developed technologies were validated in demonstration buildings in Warsaw (Poland) and Coimbra (Portugal).
The project was completed on 31 July. It was financially supported within the framework of Horizon 2020, a European Union initiative to promote research and innovation, under grant agreement no. 723441.