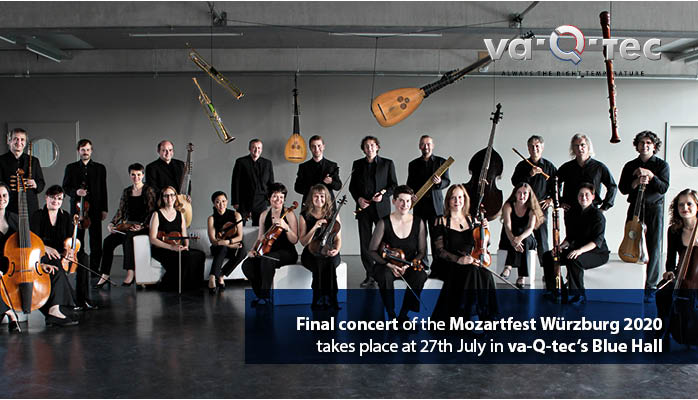 On April 20th, 2020 the Mozart Festival Würzburg in its originally planned version was cancelled due to the Corona Pandemic. A blow to the cultural scene – not only in the Mainfranken region. Since 1921, the festival of classical music has been taking place in Würzburg and va-Q-tec has been the main sponsor for more than 10 years.
Despite those difficult circumstances the Mozartfest team did not give up and created the program Weitergehen | Mozartfest 2020. Even in this exceptional situation va-Q-tec continues to support the organizers: On June 27th, 2020 the final concert of the lautten compagney Berlin will take place on the company's premises, inside the Blue Hall. There you will find suitable conditions to enjoy top-class classical music live in the time of Corona.
Find the new, alternative programme of the Mozartfest here.