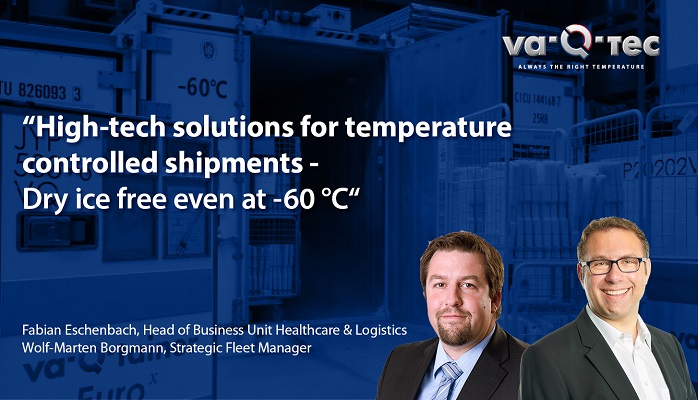 va-Q-tec invites to a live webinar with the topic High-tech solutions for temperature controlled shipments – Dry ice free even at -60 °C. The TempChain experts Fabian Eschenbach (Head of Business Unit Healthcare & Logistics) and Wolf-Marten Borgmann (Strategic Fleet Manager) will give an overview of the market of temperature controlled shipments in negative temperature range during a one hour live webinar. In this context they will discuss the challenges of using dry ice and explain which passive transport solutions va-Q-tec offers for the negative temperature range.
Therefore two live sessions are offered:
Wednesday, 02.12.2020 at 10-11am (CET) and 4-5pm (CET)
To participate in our live webinar, you can register here. Please indicate which session you would like to join, depending on your time zone and availability.