Numerous publications regularly report about va-Q-tec. We have collected a selection of media coverage for you. 
Do you have any topic-related queries? Please contact: press contact.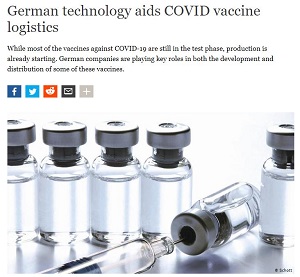 va-Q-tec on DW 

Deutsche Welle DW, an international media company, wrote in an article on November 27, 2020 about the key role va-Q-tec will play in COVID-19 vaccine distribution.