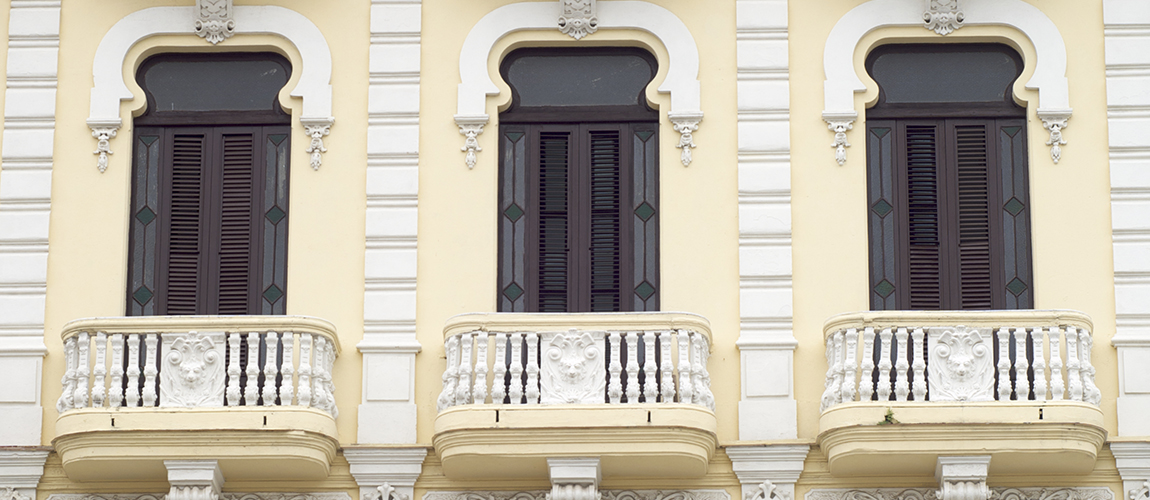 Insulating with va-Q-vip B on exterior facades behind panelling produces maximum insulation properties and low additional thickness compared with other facade cladding options.
Insulation using va-Q-vip B on exterior facades with covering insulation of EPS or PU material and subsequent final plaster application enables low additional thickness, for example for the protection of landmarked buildings, allowing preservation of the building´s character. For the WAP application area, approval must be obtained from the relevant authority in individual cases.
Further application areas for va-Q-vip B include the insulation of roller-blind casements, lamellar blind niches and window embrasures.
When using va-Q-vip B in exterior areas, priority must be given to protecting the VIPs. Persistent moisture and exposure to direct sunlight should be avoided. VIPs area attached by gluing over the full surface with cement-free adhesives or, for additional covering insulation with conventional insulation materials, by insertion between the supporting battens.