Climate-neutral Production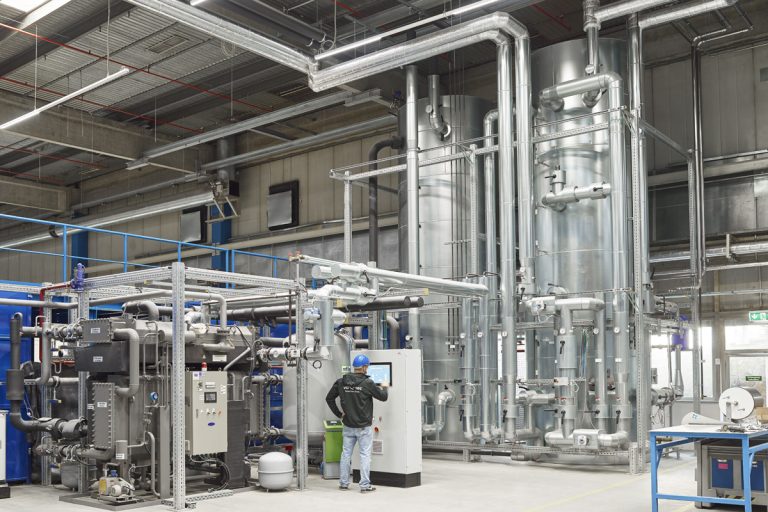 va-Q-tec has already announced climate neutrality for the complete production of vacuum insulation panels, boxes and containers in January 2021. Promoting internationally recognized climate protection projects and taking intelligent measures to save energy have made this all possible. The company is the first manufacturer of high-performance thermal boxes and containers as well as highly efficient high-tech insulation materials to achieve climate neutrality for both German production sites.
va-Q-tec consistently continues its measures towards more thermal energy efficiency and sustainability in-house. Since the company was founded in 2001, the use of vacuum insulation panels (VIPs) has significantly improved energy efficiency in industry, technology, construction, mobility and logistics. Now, it is also achieving its goal of making the entire production of insulation panels and temperature storage elements, containers and boxes climate neutral. The heating or air conditioning of the administrative units, sales and related processes were also included in the underlying calculations.
Certification by the German Institute for Sustainability in March 2020 showed that more than 1,700 t of CO2, the majority of the emissions generated during product production, were avoided by measures and process optimizations already implemented by va-Q-tec.
To offset the remaining, smaller portion of emissions for 2020, the company is investing in two special climate protection projects. One of them is in the Rhön Mountains, not far from the Würzburg headquarters where the company's investments are being used to renaturalize moors and reforest as well as maintain the existing forests. The second project is in Uruguay, where va-Q-tec has a foreign branch office in the capital Montevideo that serves Latin America. In this South American country, former cattle pastures are being reforested to continuously restore the original forest cover. In both cases, planning and implementation are strictly supervised by regional forestry offices.