ASML is one of the world's leading suppliers to the semiconductor industry and manufactures machines that are used to produce integrated circuits or microchips. Parts of these machines are highly temperature-sensitive. For this reason, they require temperature-controlled transportation as a part of globalized sourcing and production supply chain. Each machine is about the size of a bus and can require multiple Boeing 747s for delivery in parts. Up until 2018, ASML has been using an active solution for temperature-controlled air freight transportation, but due to high expenses and temperature deviations they were searching for a new service provider.
In February 2018, va-Q-tec and ASML initiated the commercial phase of the cooperation. From the start, va-Q-tec provided support with extensive consultation in order to provide risk assessments of temperature profiles on ASML's routes. Our thermal expert team provided ASML with in-depth analysis of thermal data on every part of the TempChain. Beyond that, the influence of humidity, pressure and shock on shipments was evaluated.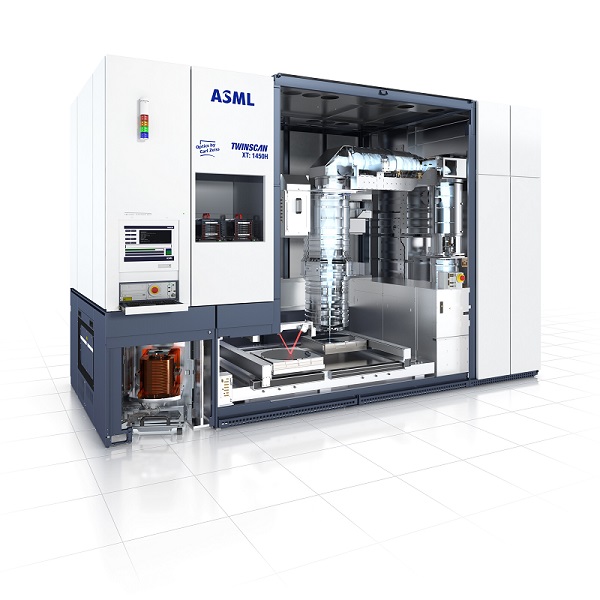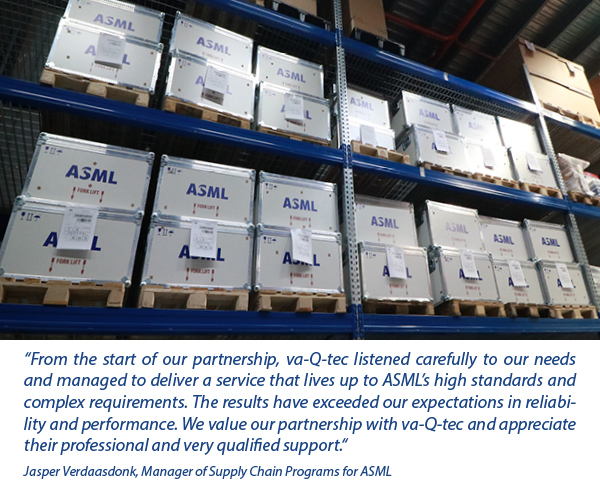 In this case, va-Q-tec delivered a passive temperature-controlled packaging solution with va-Q-tainers with more than 160 hours of temperature-stable performance to match ASML's demanding requirements. With the va-Q-tainers perfectly suited for airfreight transportation, ASML received a reliable and cost-efficient solution that secured TempChain transportation between production sites in Europe, US and Asia. The cooperation reflects a cross-sector trend in logistic processes whereby many products are becoming high-performing and also more temperature-sensitive as a consequence.
Over three times better performance than previously used active solution 
Independent of any external power source
More sustainable solution
Unlimited support
Considerably fewer faults with a passive solution
Superior ratio in terms of internal/external dimensions
Rapid response to requests
Easy handling
One standard concept for all temperature sensitive parts