Our approach is to save energy through highly efficient thermal insulation solutions. By using vacuum insulation panels, we can reduce the energy consumption of hot water tanks by over 50%. With our highly efficient, high-performance thermal insulation solutions for the heating industry, we make it possible for our customers to offer sustainable solutions. The application areas are very varied and our insulation solutions can be applied to small boilers, heat pumps, combination storage tanks, buffer tanks, seasonal tanks and special tanks (PCM, special shapes).
Our thermal insulation solutions for hot water storages
Vacuum insulation panels are fixed directly to the tank, then encased in polyurethane foam and in this way applied to the product as insulation.
Our systemsolutions are mature thermal insulation systems and are applied as complete insulation or as additional insulation under the conventional insulation on the product. As a cost-efficient solution, they enable safe, slim and highly efficient thermal insulation of buffer storage tanks, achieving level A or A+ on the energy efficiency label.
Detailed information on our high-performance insulation solutions for Technics & Industry can be found in our product overview.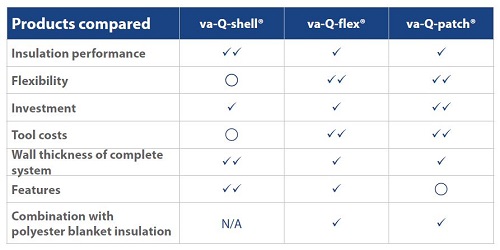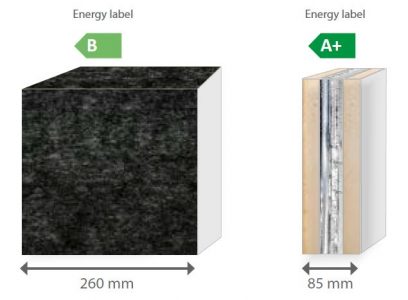 Our VIPs prove their practical advantages for example in the hot water tanks of the company VIESSMANN. Further information about the successful cooperation between va-Q-tec and companies in the field of teechnics & industry can be found here.
We help you with your thermal challenge!
Our Construction experts support you in finding the best possible and most cost efficient solution – even in unusual areas of application.
Get help