Highest Energy Efficiency Classes for Hot Water Tanks
Much of the energy that has become so valuable today is used for heating and hot water in buildings. However, due to poorly insulated storage tanks and pipes, a lot of energy can be lost even before it's used. For some years now, all hot water tanks with a capacity of up to 2,000 litres have been classified from classes A+ to C on the EU label.
These classifications represent the heat loss of the storage tank. Due to the global energy and climate crises, the EU is planning further energy efficiency tightening in 2025. In preparation for this, manufacturers can take advantage of va-Q-pro technology. In comparison with conventional insulation, the energy saving potential with the vacuum insulation is around 30 %, as shown below: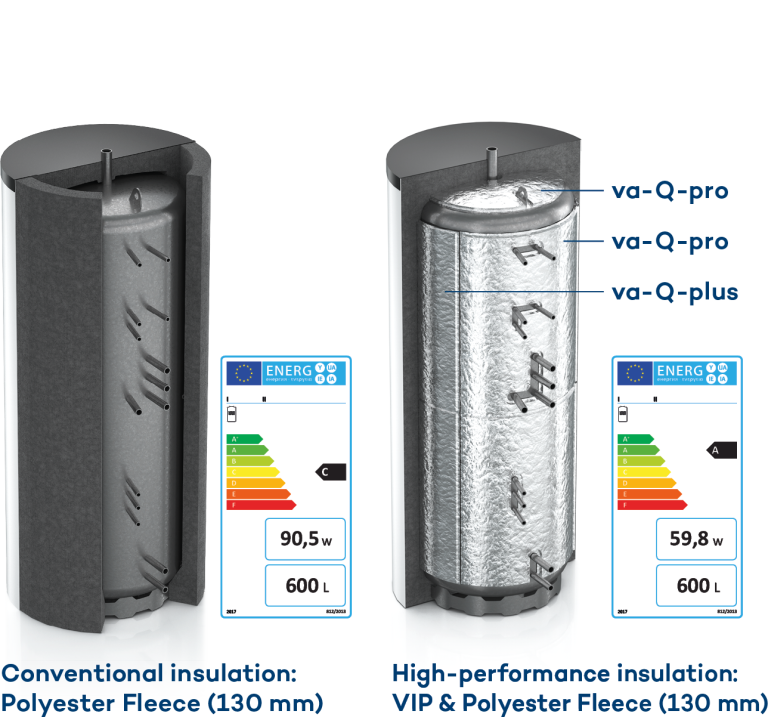 Advantages of va-Q-pro technology:
We are here for you!
Our experts are happy to advise you on any thermal problem. We support you in all phases, from your initial questions to the implementation.
Get help