Askion GmbH
"hermetic storage"
Challenge
The intrusion-vents are closed with flaps which have to be lightweight, flexible and thin. The interior temperature of under – 100 ºC requires insulation made of 10 to 30 cm thick PU foam – such thick flaps would not be feasible. 
Solution
Optimum implementation with va-Q-vips: The flaps are not only thin and lightweight enough, but also perfectly insulated.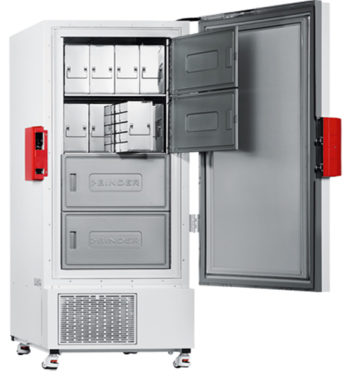 Binder GmbH
Ultra-low temperature refrigerators
Challenge
The continuous interior temperature of – 90 ºC requires high energy consumption. Standard insulation materials are thick and take valuable interior space or create an increased overall volume.
Solution
By using VIPs on all six sides, thinner walls are created and therefore energy consumption is reduced and less condensation can form on the outer shell.