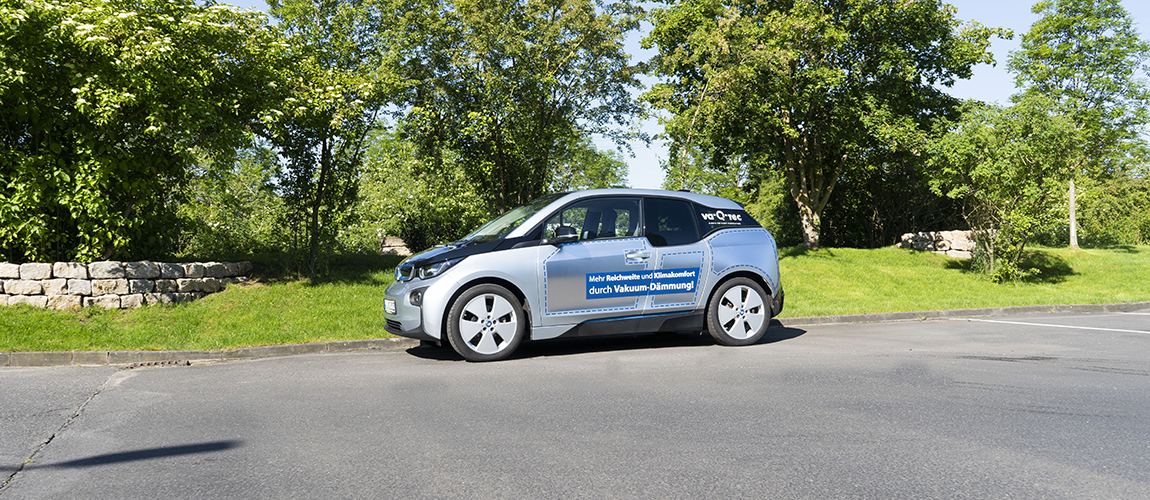 Our products also improve the effectiveness of the performance of electric cars. The increasing electric mobility shows that in hot as well as cold ambient conditions enormous driving range losses occur. This is driven by battery performance losses as well as the need of its capacity for climate comfort (heating and cooling). Our VIPs improve them all, battery performance, climate comfort and driving range.
This was proven in an internal project by insulating a BMW i3 with our VIPs. Due to their low weight and thickness and their feasible various shapes the improved car performance could be easily carried out.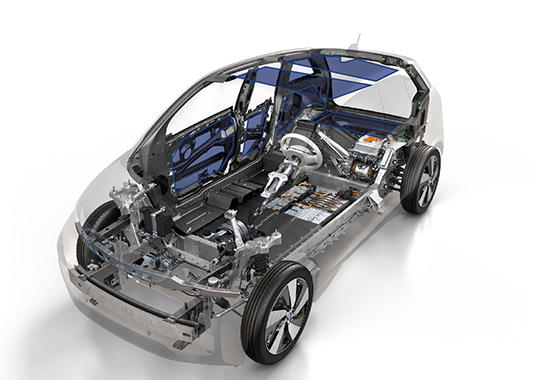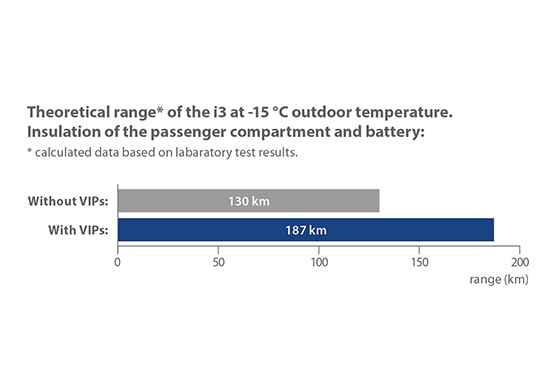 E-vehicles can be made more energy-efficient and durable by using va-Q-tec´s high-performance insulation. The BMW i3-project proved that the range of the vehicle improved through the optimal insulation of VIPs and the reduction of air conditioning in the cabin. By applying our VIPs the outside temperature fluctuations can be better compensated which results in less use of the air conditioning system. This also reduces overall energy demand and therefore increases the overall range of the vehicle.

Due to the optimal insulation of the driver's cab, the interior of the vehicle is cooler in summer and warmer in winter. The room climate inside the cabin improved enormously. Installing VIPs also increases the range and service life of the battery.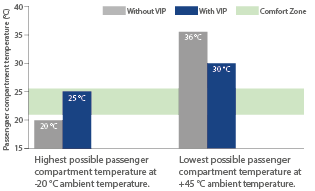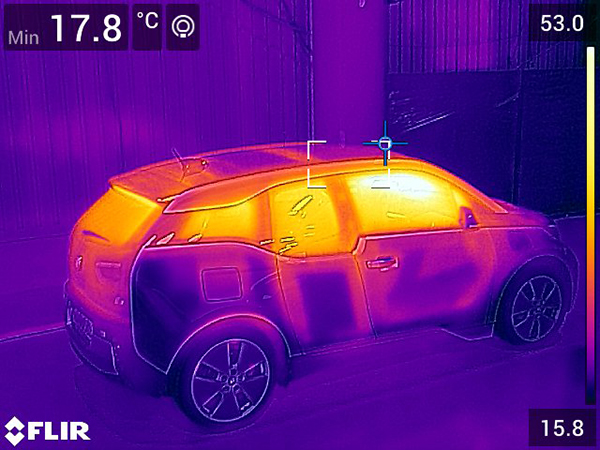 Our VIPs are extremely space-saving and have highly efficient insulation properties. This means that space can be gained by using less insulation thickness, but at the same time the insulation performance improves. 
The experiment showed that VIPs make the heating process of the cabin significantly faster. This also significantly extends the range of the vehicle battery: To reduce the amount of energy needed for air conditioning even under subzero temperatures, less energy is needed.
We are here for you!
Our experts are happy to advise you on any thermal problem. We support you in all phases, from your initial questions to the implementation.
Get help