Application Example: Kullman`s Diner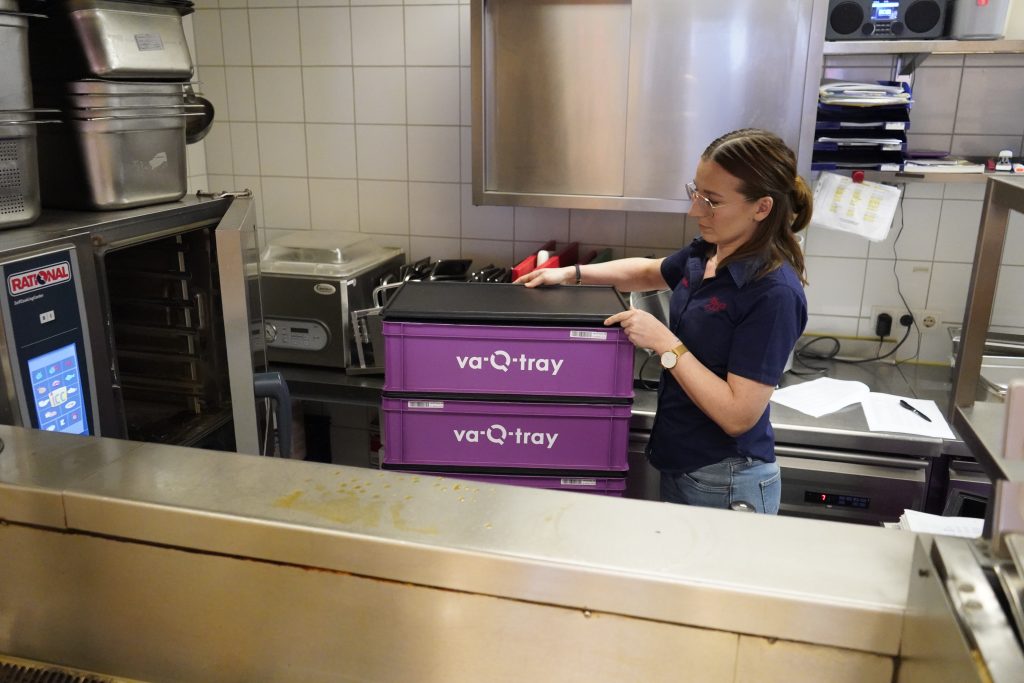 What is the va-Q-tray used for at Kullman's?
Currently, we use the va-Q-tray mainly for catering, e.g. at the basketball games of s.Oliver Würzburg or city festivals. At these events, we offer curry sausages and different hot dogs using a mobile stand. The ingredients for these snacks must be transported and stored for up to 6 hours at 65 °C to 70 °C. In addition to their optimal temperature holding time, the boxes can be easily transported in a normal transporter without cooling function.
In January 2020, we also started producing baked goods for system catering. In these cases, we use the va-Q-tray to transport the frozen dough to our clients. By using the va-Q-tray it is also no problem to transport the frozen dough in a conventional car over several hours without any loss of quality of the goods.
How would you describe your practical experiences for catering use?
Due to their standardized dimensions, the boxes are very practical: they can easily be stacked and transported on trolleys. The va-Q-tray is easy to handle due to its low weight. Its size has proven to be optimal. The GN containers prepared in the kitchen fit perfectly into the va-Q-tray and maintain a constant temperature for several hours. We previously used a conventional solution that was powered by electricity. It was very unwieldy and heavy, and the required power connection was often a problem, as there was not always a socket reachable.
For restaurateurs like us the va-Q-tray is the perfect solution!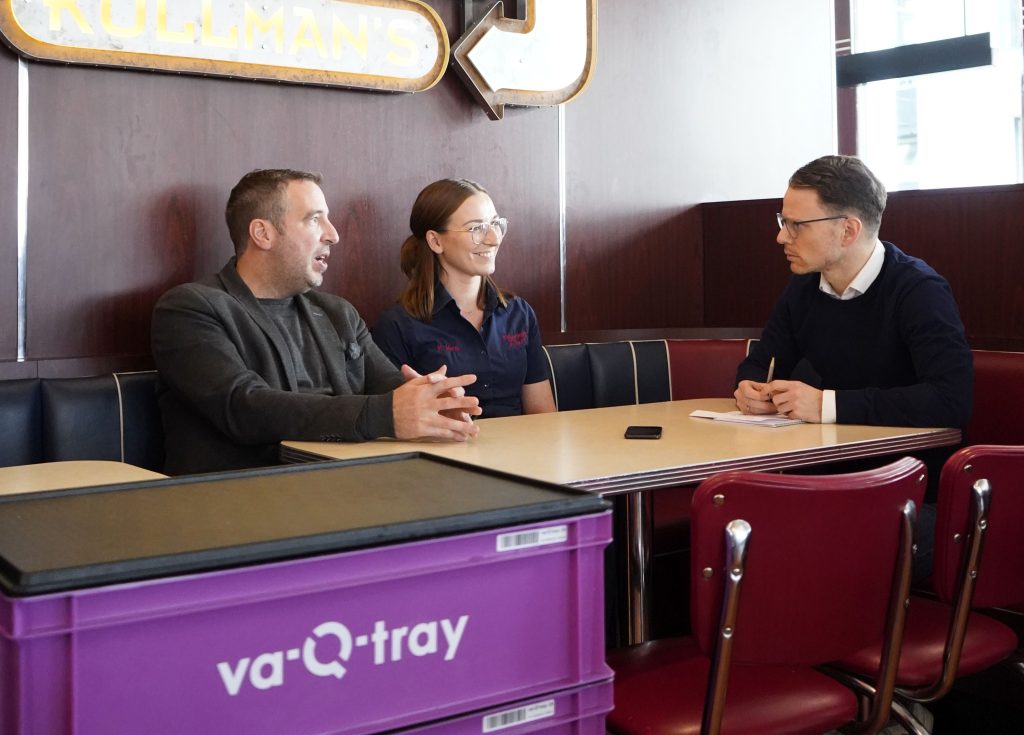 Kullman's Diner restaurants located in Würzburg use the innovative transport box va-Q-tray for their catering services. Due to the optimal insulation with high-tech vacuum insulation panels (VIPs) the thermo-system box is able to hold temperatures in the range of -30 °C to +70 °C for several hours – perfect for catering at sports events or other events where temperature holding time, flexibility and easy handling is crucial. Higher temperatures are also possible for shorter periods of time.
In this interview Kullman's managing directors Karin Feucht and Matthias Bläske report about their experiences with the va-Q-tray in catering applications.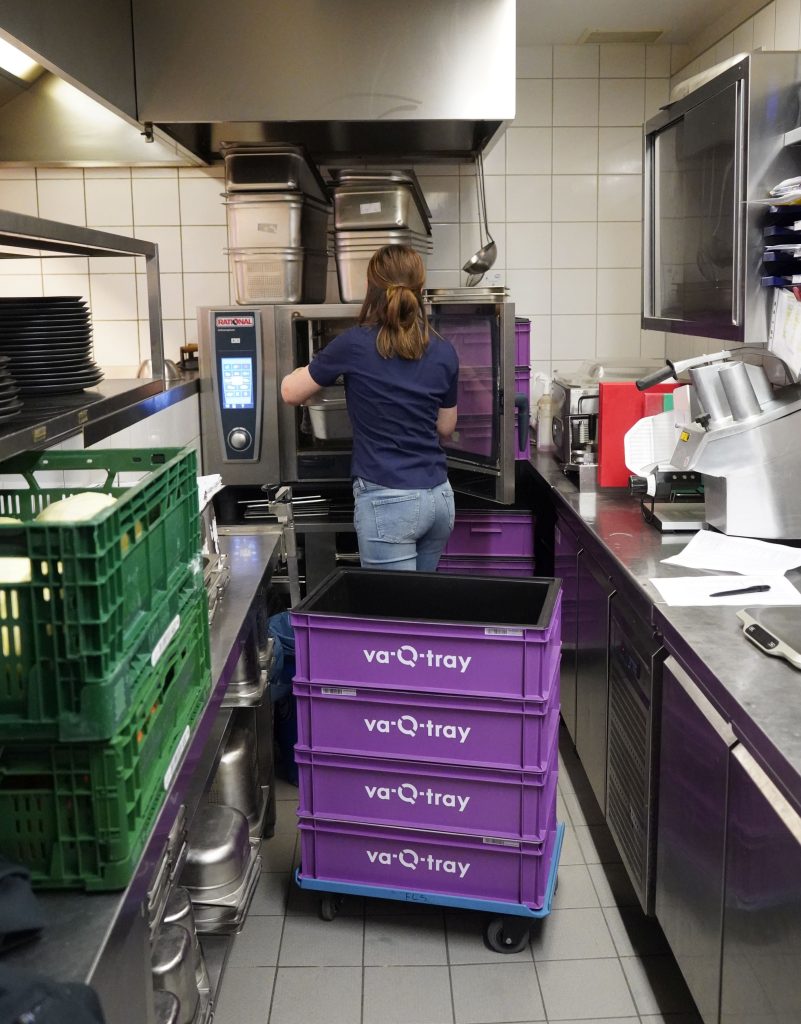 Do you also use the va-Q-tray for other purposes?
Our branch in Potsdam relieves the kitchen of a motorway service area during peak periods. The va-Q-tray proves to be optimal in this case as well. We prepare the food in our restaurant and transport it to the service area ready to eat. By using the va-Q-tray, we can transport food at different temperatures at the same time and store it for a short time without the different temperatures affecting each other. Salads can thus be delivered in parallel with prepared hot sauces without having to use different vehicles while also making sure that the quality of the products does not suffer.
Ms. Feucht, Mr. Bläske, thank you very much for the interview!