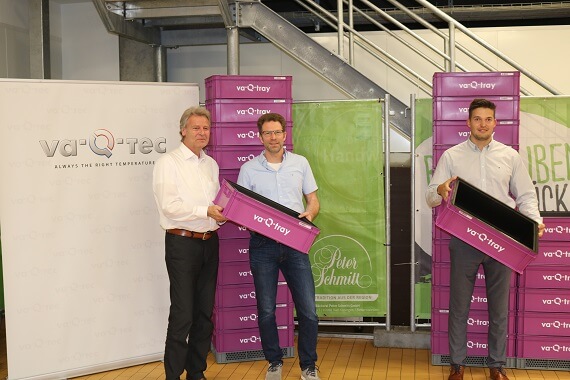 The "Bakery Peter Schmitt", a regional, medium-sized family business from Reiterswiesen in Lower Franconia, is now using the new and innovative va-Q-tray. The managing director, Johannes Schmitt, previously looked for a long time to find a solution for maintaining constant cooling when transporting frozen baked goods. Although the entire baking industry is struggling with this problem, there is no solution that meets all requirements.
We spoke with Managing Director Johannes Schmitt about the requirements for the cold chain in bakeries and his expectations to the va-Q-tec product.
Kullmann's Diner
Kullman's Diner restaurants located in Würzburg use the innovative transport box va-Q-tray for their catering services. Due to the optimal insulation with high-tech vacuum insulation panels (VIPs) the thermo-system box is able to hold temperatures in the range of -30 °C to +70 °C for several hours – perfect for catering at sports events or other events where temperature holding time, flexibility and easy handling is crucial. Higher temperatures are also possible for shorter periods of time.
In this interview Kullman's managing directors Karin Feucht and Matthias Bläske report about their experiences with the va-Q-tray in catering applications.