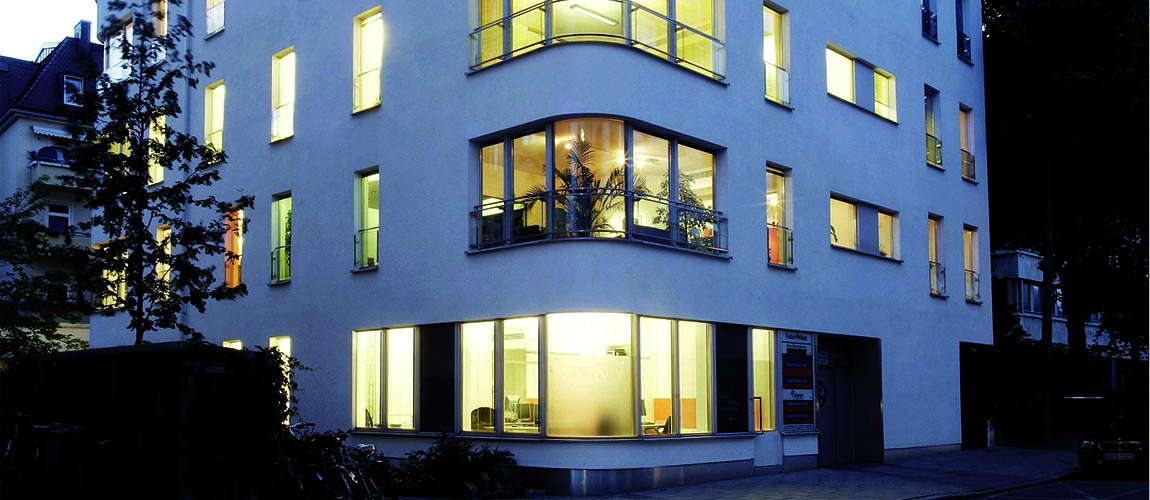 The German Energy Saving Ordinance (EnEV) regulates the permissible energy consumption of buildings. Amongst other factors, specifications for the thermal insulation standard are established by the building envelope, which has great influence on the thermal insulation to be used. Exterior insulation with vacuum insulation panels (VIPs) can be used in a variety of ways, offer a space-saving alternative to insulation with conventional materials and increase the sense of well-being in terms of the indoor temperature.
Roller shutter casings, window reveals or venetian blind niches are further areas of application for insulation with VIPs. VIPs can also help to meet the current Energy Saving Ordinance requirements in building refurbishments and restorations. Since VIPs have a very good insulation performance with thin material thicknesses, the existing appearance of the facade can largely be retained.
Due to the slim design of the panels, it is neither necessary to remove the roof overhang, nor is an unattractive "loophole look" created on windows and doors, as is the case when bulkier insulation materials are attached. This is often the only possibility for energy-efficient renovation, especially in designated historic buildings.
It should be noted that all building insulation measures are always in the context of the overall energy concept, and they must therefore be coordinated with each other.
Our VIPs prove their practical advantages in, for example, the Ultra Low Energy House, Munich. Further information on this exciting property can be found here.