YOUR EXPERTS
FOR INSULATING
REFRIGERATORS & FREEZERS
Advantages of va-q-tec vacuum insulation
Vacuum insulation panels for refrigerators & freezers
va-Q-vip
rectangular, rigid plates as standard
trapeze, triangles or corner sections as special forms
Thermal conductivity λ (10°C) ≤ 0.0050 W/mK
Size: 100 x 100 mm – 1000 x 600 mm
Thickness: 5 – 50 mm
va-Q-plus
enormous flexibility
Thermal conductivity λ (10°C) < 0.0035 W/mK
Size: 200 x 200 mm – 1000 mm x 1900 mm
va-Q-pro
enormous flexibility
3d panel and recesses of all kinds possible
thermal conductivity λ (10°C) < 3,5 mW/mK
Size: 200 x 200 mm – 1000 mm x 1900 mm
Thermal packaging systems for food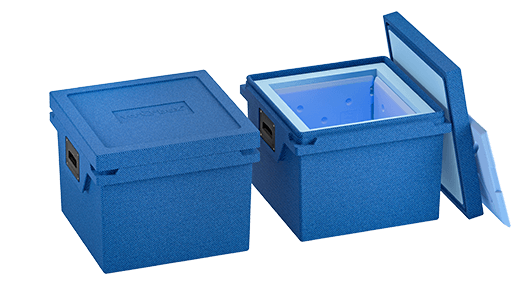 va-Q-box
Suitable for GN 1/3 and GN 2/3 trays
Inner volume: 27 to 43 liters
Empty weight without elements: 5,6 to 7,6 kg
Temperature stability: up to 6 days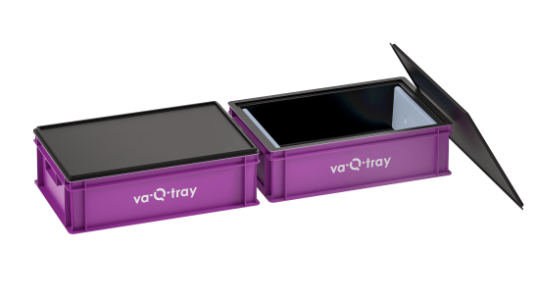 va-Q-tray
Internal dimensions, at the top: 540 x 342 x 93/150 mm³
Internal dimensions, at the bottom: 525 x 325 x 93/150 mm³
Inner volume: approx. 16/26 liters
Temperature holding time: several hours (depending on ambient temperature and payload)
Your Experts for Insulating Refrigerators and Freezers
va-Q-tec is one of the global market leaders for vacuum insulation panels (VIPs) in the refrigerator and freezer market. Space saving and highly efficient VIPs from va-Q-tec form the basis for simple and very efficient energy saving measures in this field.
Modern and innovative vacuum insulation panels with specially developed silica powder as the core material achieve a particularly long service life of up to 50 years. We would like to convince you of our quality philosophy and the sustainability of our products.
Household appliances
When buying refrigerators and freezers, the energy label legally required throughout Europe is an important decision-making tool for consumers. Our energy efficient and space saving VIPs enable manufacturers of household appliances to satisfy customers needs through high energy efficiency classes and more useable volume.
Commercial refrigerators
VIPs from va-Q-tec support the energy efficient and climate friendly cold storage of food in supermarkets.
Mobile refrigerators
Our VIPS can also be used in appliances for leisure use, e.g. in the caravan and mobile home sector and in hotels.
va-Q-tec's product portfolio at a glance
Here you can get a close-up look at our refrigeration & food products and familiarize yourself with our full range of thermal transport solutions.
Application Examples for Appliances & Food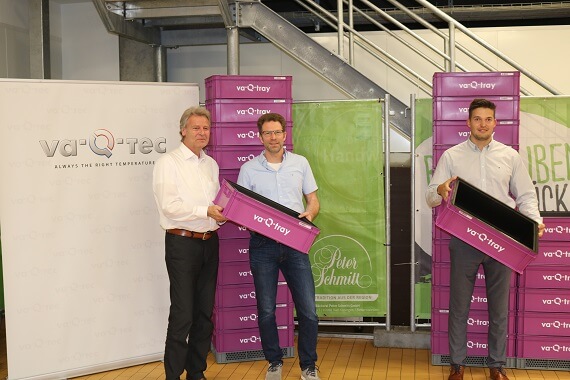 Bakery Peter Schmitt
The "Bakery Peter Schmitt", a regional, medium-sized family business from Reiterswiesen in Lower Franconia, is now using the new and innovative va-Q-tray. The managing director, Johannes Schmitt, previously looked for a long time to find a solution for maintaining constant cooling when transporting frozen baked goods. Although the entire baking industry is struggling with this problem, there is no solution that meets all requirements.
We spoke with Managing Director Johannes Schmitt about the requirements for the cold chain in bakeries and his expectations to the va-Q-tec product.
Kullmann's Diner
Kullman's Diner restaurants located in Würzburg use the innovative transport box va-Q-tray for their catering services. Due to the optimal insulation with high-tech vacuum insulation panels (VIPs) the thermo-system box is able to hold temperatures in the range of -30 °C to +70 °C for several hours – perfect for catering at sports events or other events where temperature holding time, flexibility and easy handling is crucial. Higher temperatures are also possible for shorter periods of time.
In this interview Karin Feucht (Managing Director) and Matthias Bläske (Head of Design & Marketing) report about their experiences with the va-Q-tray in catering applications.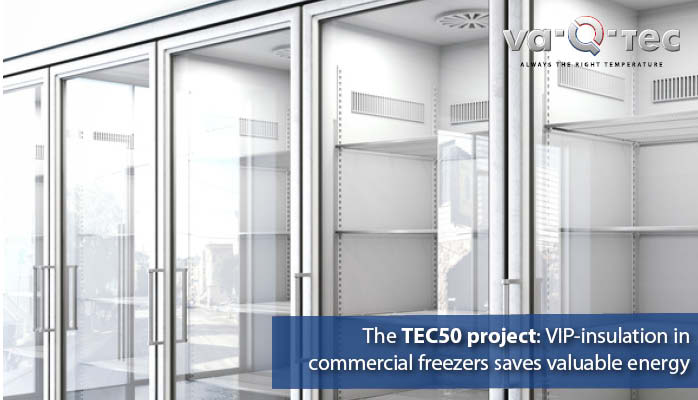 Projekt TEC50
The mid-sized enterprises KMW Kühlmöbelwerk Limburg GmbH and Skill Software GmbH from Frankfurt/Main have joined forces with va-Q-tec to make the refrigerated cabinets in supermarkets more energy efficient in a collaborative project. The aim of the TEC50 project was to reduce the energy consumption of two cooling cabinet prototypes by 50% each.
Do you know your packaging's actual performance?
Kelvin Hours combine necessary transportation time with required temperature rates – and simplify a direct comparison between different transport packaging options. Making a decision about transporting temperature-sensitive products easy.
The Kelvin Hours calculator by va-Q-tec offers you:
Increased security in packaging selection
Reduced risk on transport routes

We help you with your thermal challenge!
Our Appliances & Food experts support you in finding the best possible and most cost efficient solution – even in unusual areas of application.